Dyno Day
Extractors (headers) installed on Aaron's car
The standard headers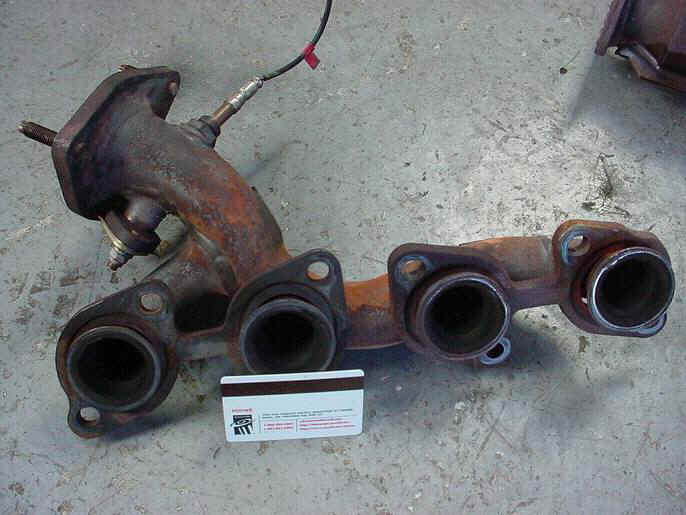 Extractors - minimum diameter is much larger than standard headers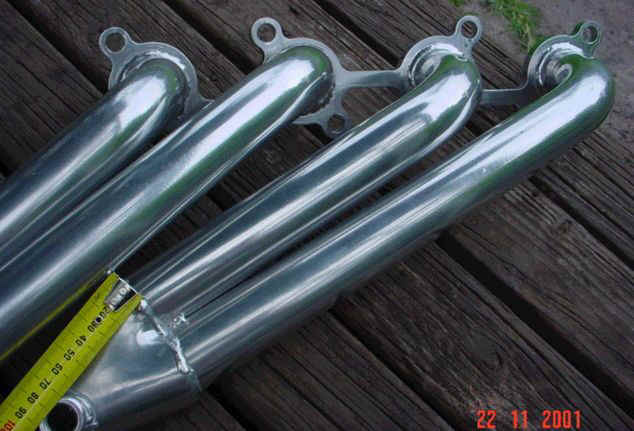 plus a custom x-pipe exhaust, twin resonators and twin mufflers, 2.5 inch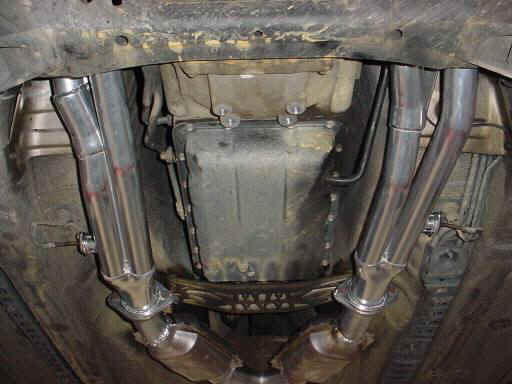 The extractors finish at the transmission support member! - they are long.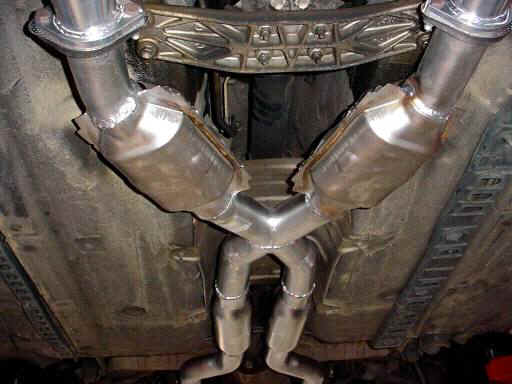 His cats aren't as big as my CarSound highflow cats. Aron got them to fabricate a custom xpipe - where I went for the stamped stainless steel from USA. He also got some resonators installed after the x-pipe (those little bullet shaped things)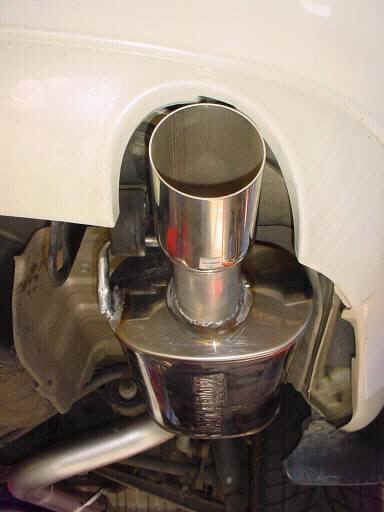 The Magna flows are smaller than the Lukeys - they are also offset in, centre outlet (Lukey's are double offset - fit the muffler space better). They have that great custom polished look all round whereas the Lukeys look more stock. I opted for rolled lip stainless tip (gone a gold color now) - Aaron's gone for the straight cut chrome ones.
All up cost about $2500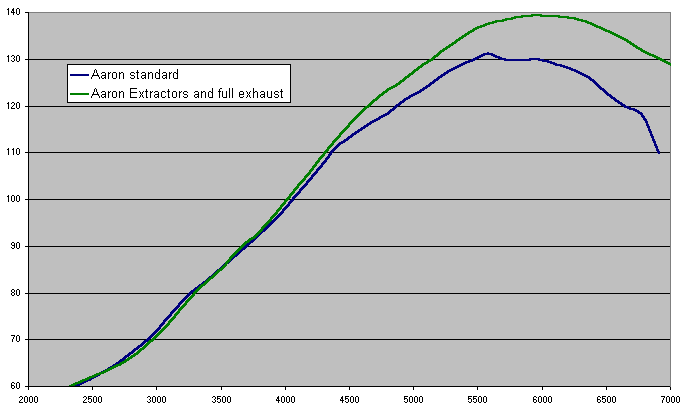 approximately 10 kW BUT
- It may at first appear that exractors and full 2.5 inch exhaust didn't give anymore power than a regular custom exhaust with no extractors. This is a completley stock V8 with stock intake, ECU and cams. The exhaust is no longer holding the engine back - other things are. It may respond better to future air intake, ECU upgrades, cam changes with the extractors..
AND
It sounds great - hear every pulse. The idle, power up and power down sound 1st class - I'm not a huge fan of the muffler tone (bit noisey and droney for me - I like my Lukey's better) but they sure look great and Aaron loves it.
1. Fuel and Oil 2. Custom Intake 3. Air Filters 4. Extractors 5. TTs and V8s (downloads)