Dyno Day
Taking out the Air Filter - more or less power?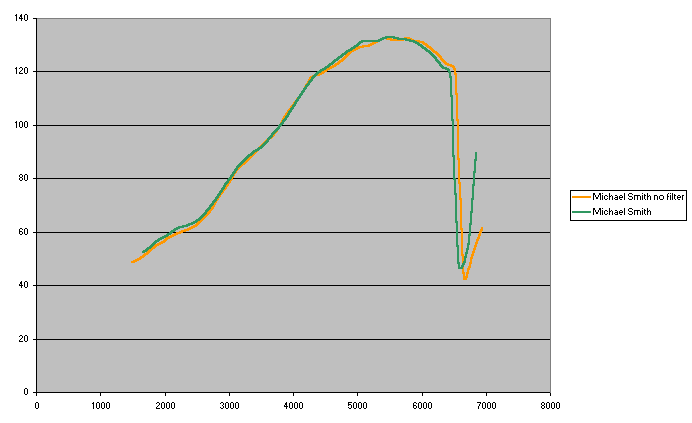 Above example - take out new standard filter - no difference, or lose power.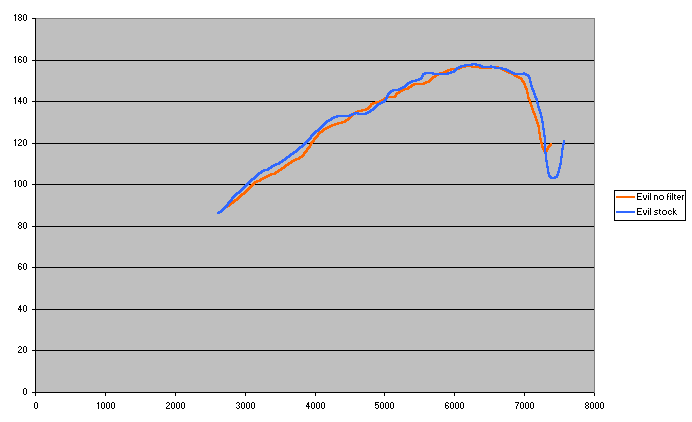 What about high powerd VVTi turbo Soarer? - again take out standard filter and lose power.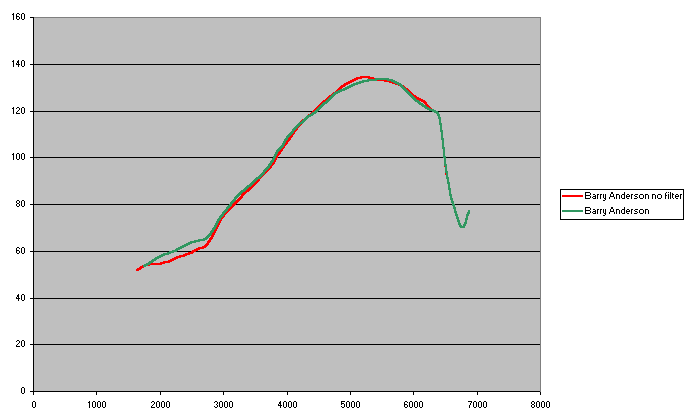 Taking out a home made foam filter does give more power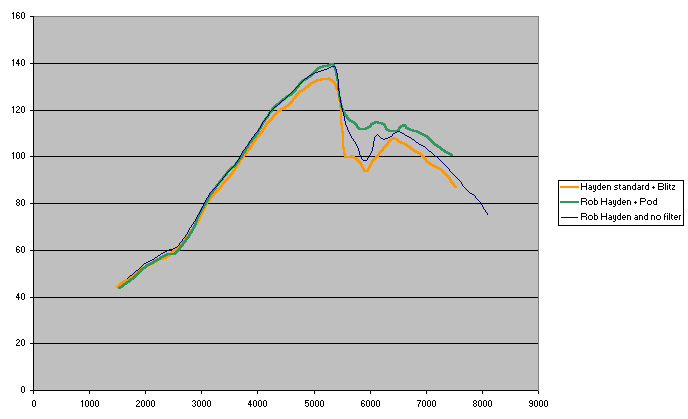 Taking out a Blitz Foam filter does make more power.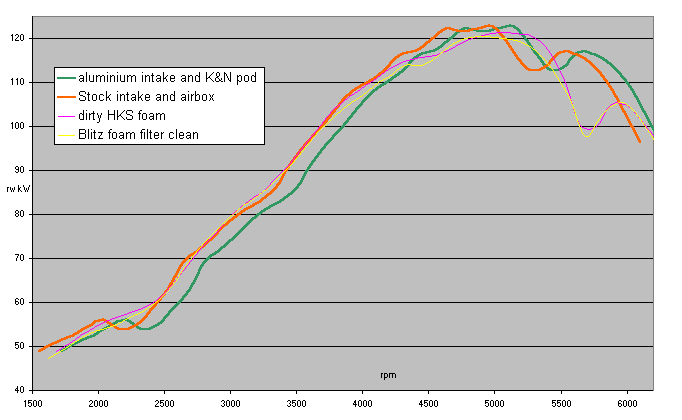 Nothing on a stock V8 beat the stock airbox and new factory filter - Even the most powerful Soarer on the day, a VVTi single turbo with 160 kW at the wheels developed more power with stock filter in. If would appear that a new stock filter flows very well and not much can be gained by removing it. The three foam filters did not appear to flow as well. The K&N pod on custom intake flowed worse than stock airbox.
I did read in the March 2002 issue of High Performance Import (Red Soarer on front) that they had a stock TT go from 114 kW at the wheels to 126 kW (12kW gain) just be taking out the stock filter. No such gains here. Our stock TT had 135 kW at the wheels with a new filter.
I suspect that after 6 months you will lose a couple of kW due to the standard filter starting to block up - change it every year as part of a regular service routine.
So buy a new genuine factory filter - it filters the best and flows just fine.
1. Fuel and Oil 2. Custom Intake 3. Air Filters 4. Extractors 5. TTs and V8s (downloads)