January 2005
by Peter Scott
related links:
Wheel alignment for 16", 17" and 18" wheels
Offset, spacers and broken studs
New Wheels from Japan!!
When I was a kid a 50 series BF Goodrich Radial T/A was the gun tyre - fitted to a 14 inch chrome steel rim and you were done. Alan Moffat and his Mustangs did not use low profile tyres.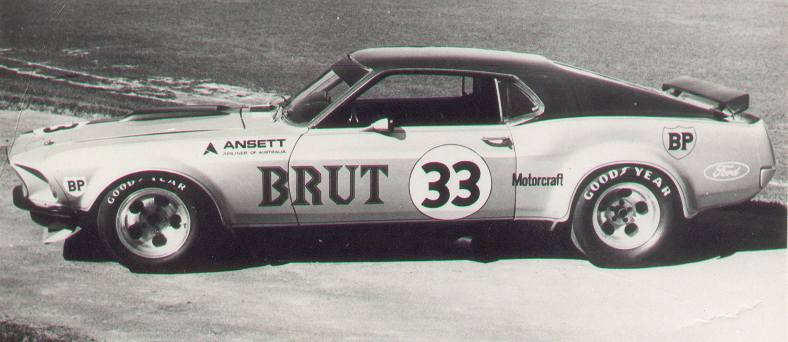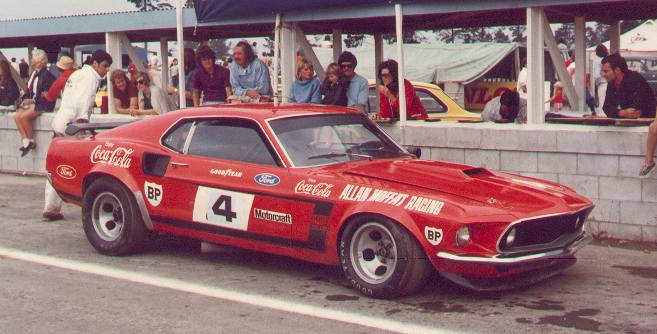 Aren't these the best looking cars? No low profile tyres here! - they look bloody mean.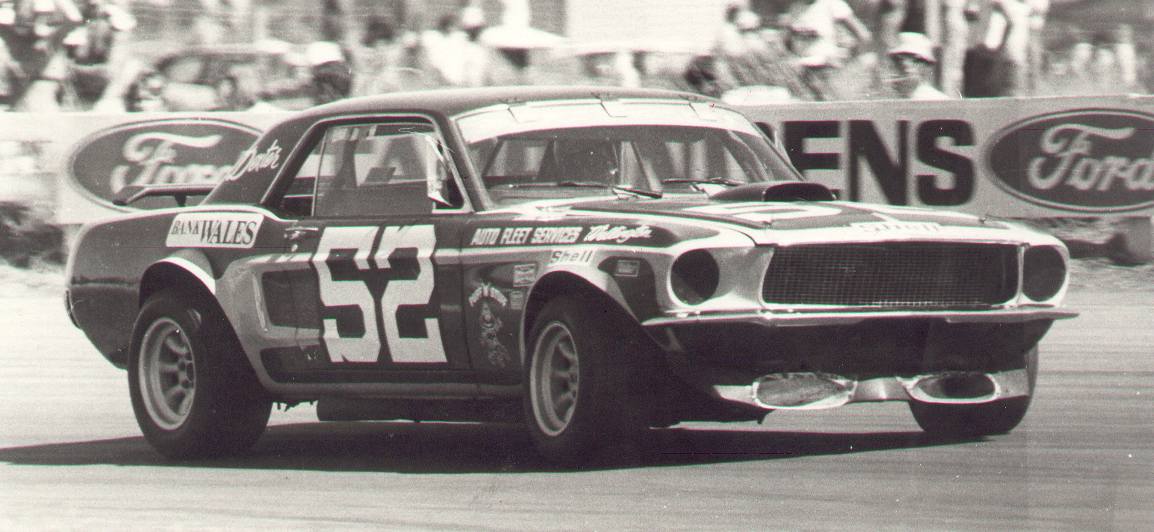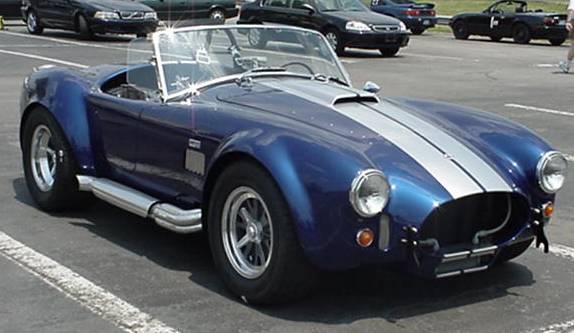 I remember seeing a Cobra with big rims and low profile tyres - looked a bit odd compared to the traditional rims with fat tyres.

Yeah Baby ! - BF Goodrich Radial T/As - no low profile tyres for Mad Max !! :)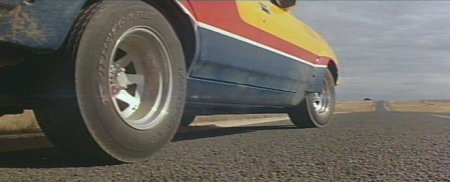 Hell even the regular cops got the chromies and fat tyres :)
Halibrand rims and fat tyres- yes please!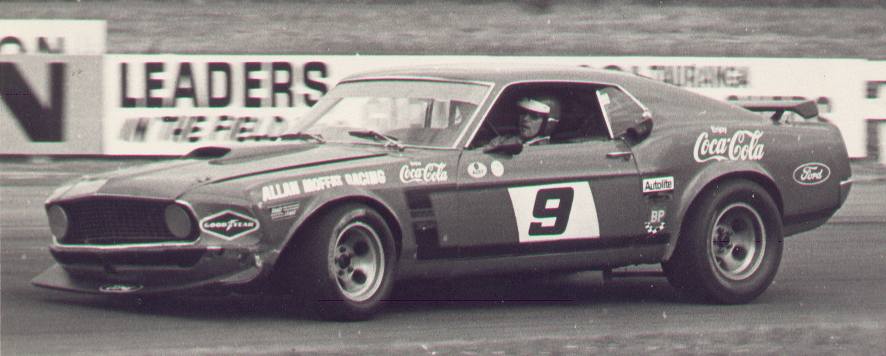 Allan Moffet's a legend! - check out this Mustang with big fat tyres - looks bloody great. Zero offset wheels allows a deep dish rim - not like the Soarer with the big offset +50mm rims - deep dish just ain't gonna work as the Soarer hub is already sticking out leaving no room for deep dish rims.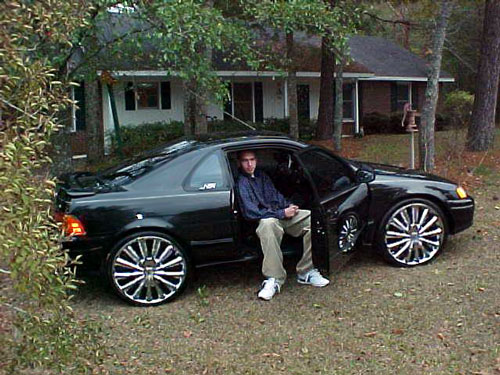 I don't know about you - but this big Wagon Wheel look with ultra skinny profile tyres ???? - Ahhhh not for me... I mean have a look at it and then have another look at the cars above it with the fats. I'd have to say I prefer the old fashioned look!!!!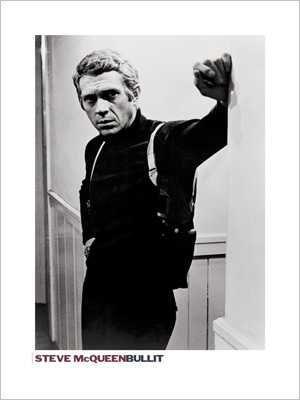 Steve McQueen - " I live for myself and I answer to nobody." You wouldn't see Steve McQueen hopping into his Mustang with big rims and skinny wall tyres, oooh no. I mean you have seen the movie Bullit, yes? This is probably the best movie ever made :) so if you haven't seen it for a while do yourself a favour etc etc.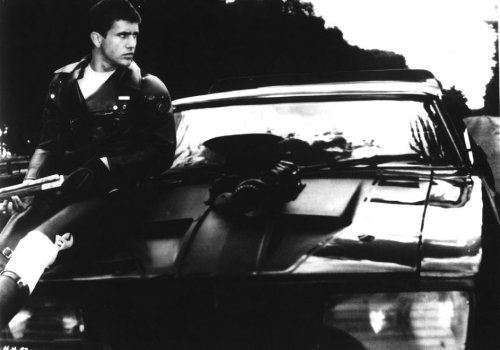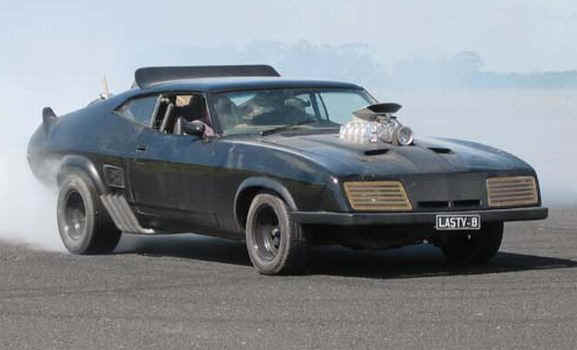 I mean really who is cooler - Mad Max or WagonWheelBoy?? :) :)
Ok so I want small rims and big tyres. With my brakes I'm limited to a 16 inch rim. Regular V8's can fit 15 inch rims - the world is your oyster if you can fit 15 inch rims on your Soarer - a much bigger range of tyres are available. So I had my 16*7 inch rims - stock tyre is a 225/55/16. However I can fit a 245/50/16 and the rolling diameter is nearly the same. Being a 16 inch rim with a 50 series profile - a much wider tyre fits safely. So I'm wanting to fit a 9.5 inch tyre on a 7 inch rim - no worries for a 16inch rim with a larger 50 series profile. I like to see the tyre wider than the rim - the rims can't hit anything and get scratched with fat rubber. With my 18 inch rims and low profile tyres it is so easy to scratch the rims.
I agree it's never gonna look like Moffat's Mustang - but I really like it - and I guess that's the important thing when gettin' yourself some wheels. Wagonwheelboy, Steve McQueen and me are all happy with our wheels. :)
cheers
Peter Scott
My other (16, 17 and 18 inch) rims.