June 2004
by Peter Scott
Part I
Part II
Part III
Estimating Boost and Eaton pulley change
Supercharger Kit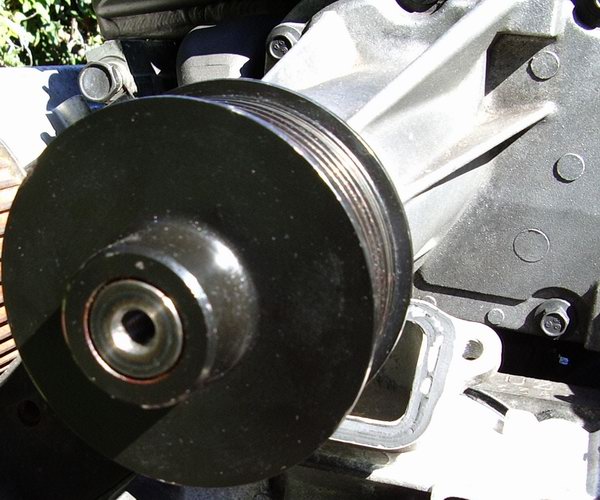 The standard pulley has 8 ribs - I wanted a 6 rib pulley to match my existing 6 rib serpentine belt. And I wanted to be able to fit a larger pulley if need be, or smaller - whatever would work best.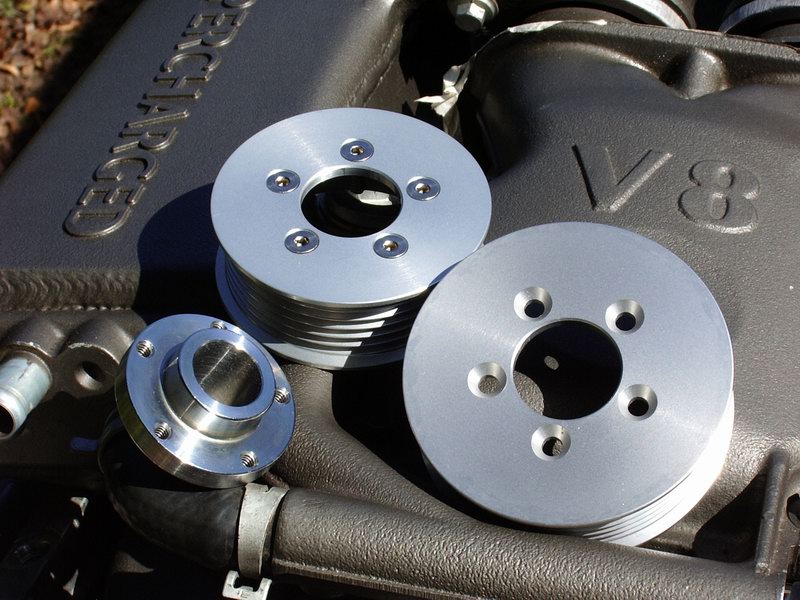 There are lots or pulley available. The M90 pulleys fit the M112. After lot's of research I decided on the pulleyboys modular system. They were the best. Recessed screws, must accurate machining, best quality materials etc. Stainless steel hub - all the good bits I wanted.
http://www.pulleyboys.com/
http://www.pfyc.com/store/merchant.mv?Screen=PROD&Store_Code=PFYC&Product_Code=WB3033&Product_Count=50&Category_Code=GPUNDER
They don't send overseas, luckily David Phan from Lextreme lives in the U.S. - he forwarded the pulley to me here in Australia.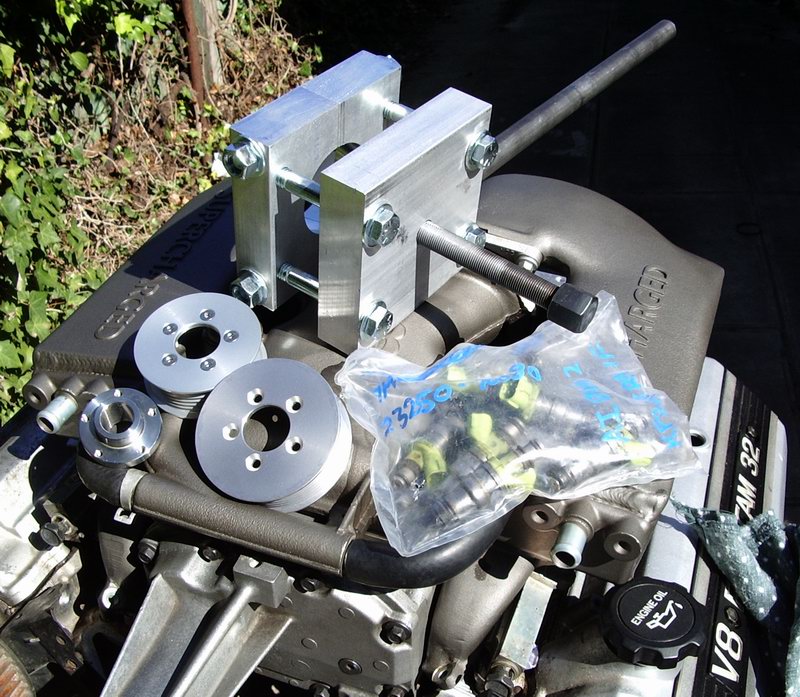 Couldn't rent a puller in Australia - so I bought one from the US. I like this one - it was the only one that split in two halves to support the pulley all the way around the edge - other pullers were U shaped at best.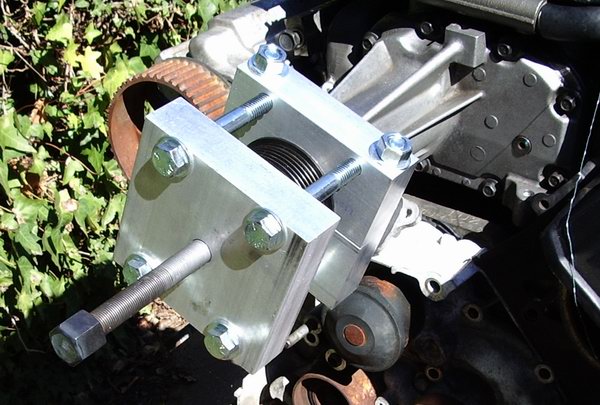 Never Seize graphite grease on the threads and time to pull the old pulley off.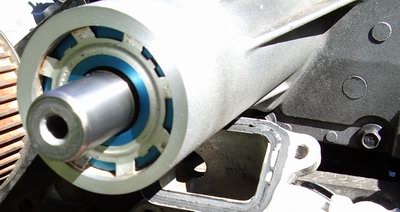 The bare shaft of the supercharger - ready to push a new pulley hub on.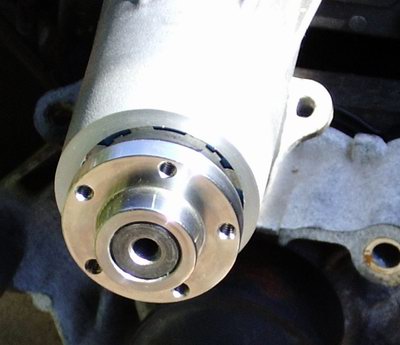 New hub pushed on - got very tight towards the end but it all went smoothly. A threaded rod screwed into the centre to the shaft is all that pulls the new hub on. It is recommended to use a brand new threaded rod everytime.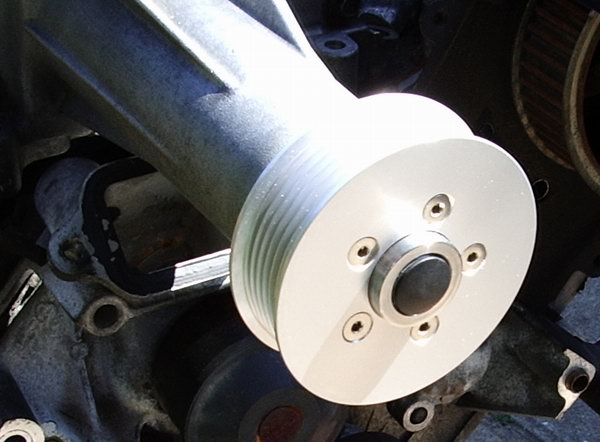 New pulley installed. The plastic cap replaces the bolt as the bolt is for looks anyway - it dosn't do a thing.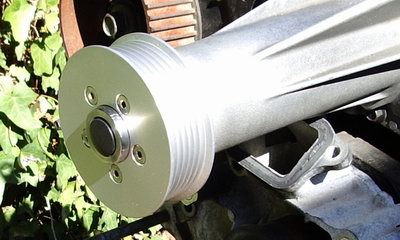 All done and looks great.
The puller worked a treat. You can rent the puller from me.
Rent is $40
Postage and handling to you is $10
Deposit is $150 refunded upon return of the puller.
New threaded rod supplied for pushing on new pulley.
Email me if interested.
I recently rented the Puller to Brett Hoy in Queensland. Brett was changing the pulley on his supercharged 1UZ-FE Cobra replica and said the Puller worked a treat and the job only took 10 mins. Brett reckons he'll rent it again in the new year.