September 2004
by Peter Scott

http://planetsoarer.com/russia/Russiawithlove.htm
http://planetsoarer.com/pinup/august.htm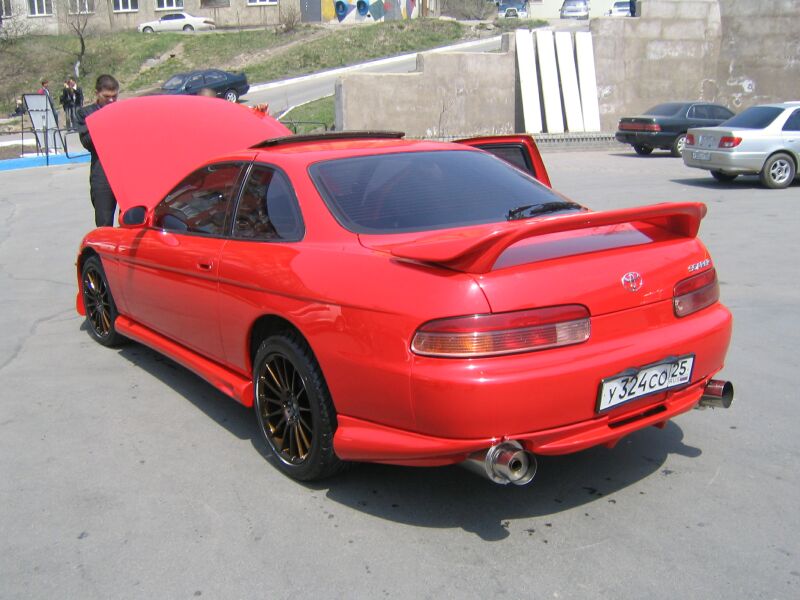 Remember Denis' car - the imperial jade mica one? - Well look at it now!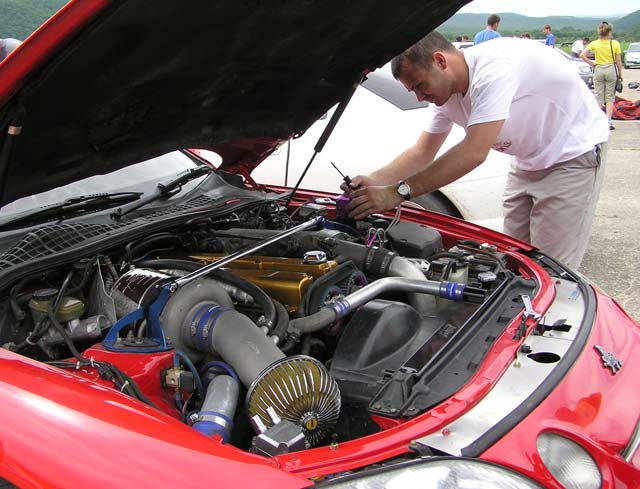 It's not only color that changed, it's absolutely new car in terms of parts installed.
Below is this year configuration, and for the next season there will be some major changes regarding engine and turbo system. Greddy T78 is an awesome turbo, but it's time to go with smth serious than that. And, yes, new turbo will bring along fully built engine and revised fuel system.

Engine, turbo, cooling:
Grex Metal Head Gasket 1.8mm
HKS camshafts 264', 9.08mm lift
HKS slidecams
Greddy pulleys
Greddy T78-33D turbo
HKS SSQV blowoff
Trust V-SPL intercooler
Koyo radiator
Grex oil cooler
Greddy oil catch tank
ZEX nitrous wet system

Fuel system:
Sard injectors, 850cc
Twin in-tank fuel pumps
HKS fuel pressure regulator

Transmission:
6mt Getrag
4plate ORC 2000 clutch
C's short-shifter
ACPT carbon-fibre driveshaft

Sport Extreme shocks
Tanabe springs
CUSCO front strut-bar
Tanabe rear strut-bar
4pot Brembo brakes
ProjectM type HC-Titan KAI brake pads
GOODRIDGE steel brake lines
Hurst line-lock

Electronics:
Apexi PowerFC ECU
boost-control kit for Apexi PowerFC
commander for Apexi PowerFC
Innovative Motorsports wideband lambda
Defi gauges (fuel pressure, oil pressure, water temp, oil temp, boost pressure, EGT, tacho with shift light)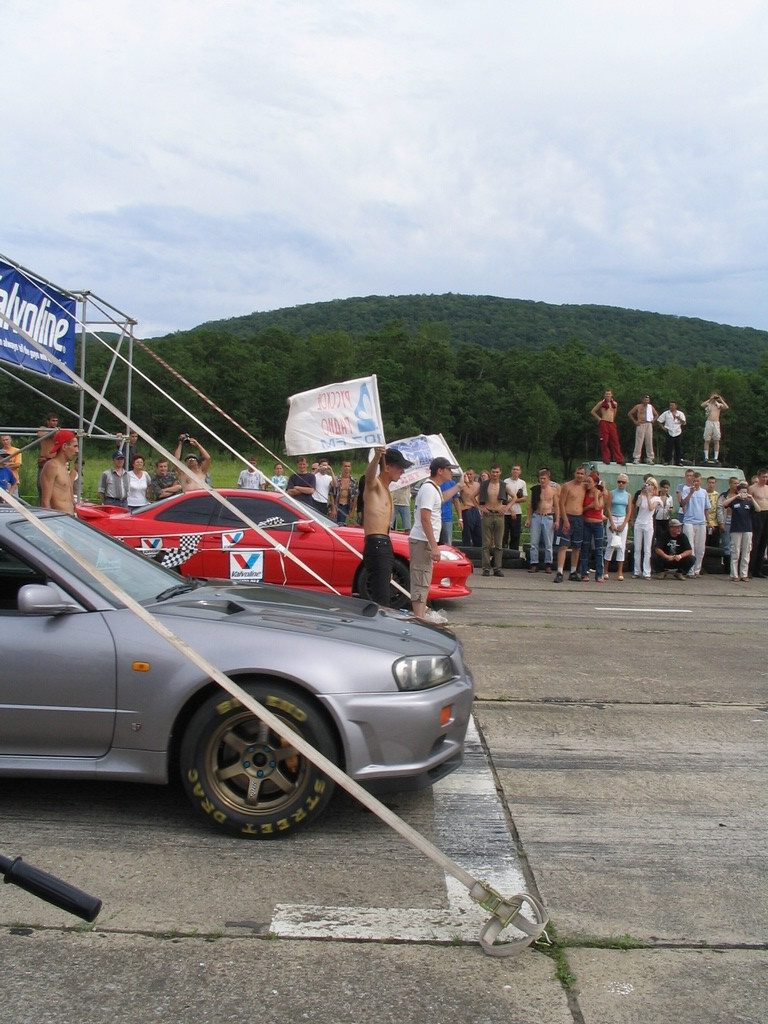 Silver BNR34 is built in Japan by Duke Racing. Twin HKS2530's, 628 rwhp.
11.63 sec his best time so far. But, he is not in my class, GTR's and all
other 4wd cars race in there own group.
My time is 11.89 on quartermile (with reaction, not pure time). Not great
(but still the best in my class) since I launch from 2500-3000 rpm, broke 4
driveshafts when tried more than 5000 rpm. Now I have custom made carbon
driveshaft and waiting for HKS launch control system, but won't have a
chance to test that soon - season is over for me, car is in workshop for
future upgrades. Next year I plan to go in deep 10's. One major problem
though - traction is limited on our driveway - it's concrete, not tarmac.
People from Duke said we're all crazy to drive 11 sec cars on this field.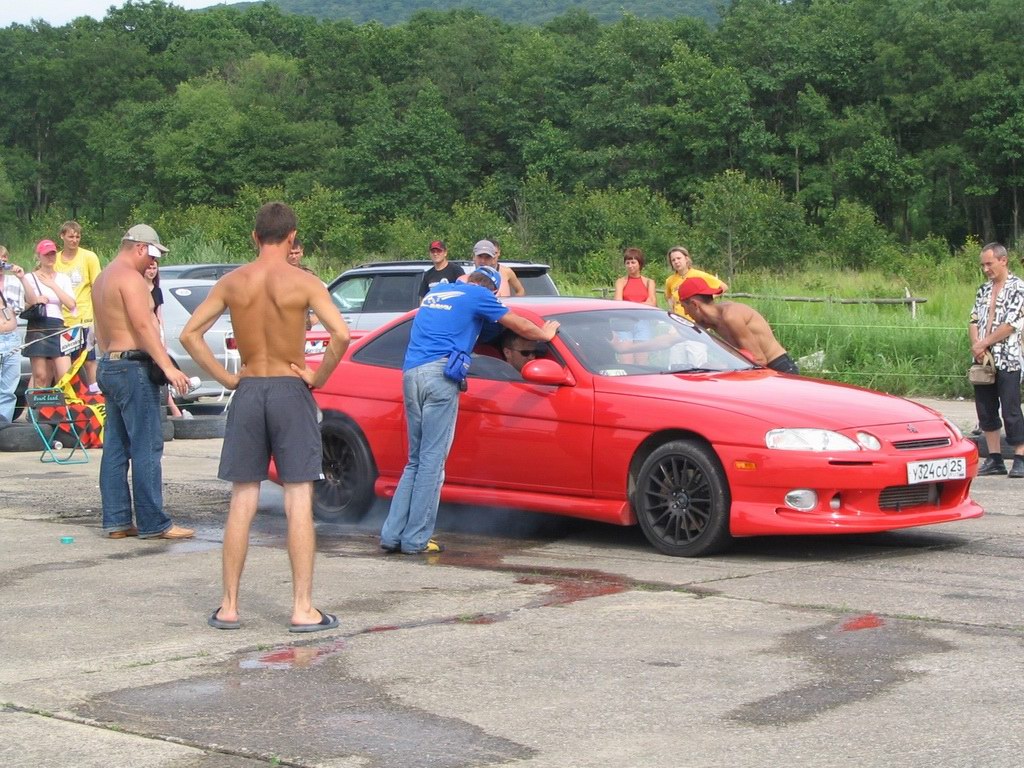 Denis assures me that Vladisvostok is no Siberia!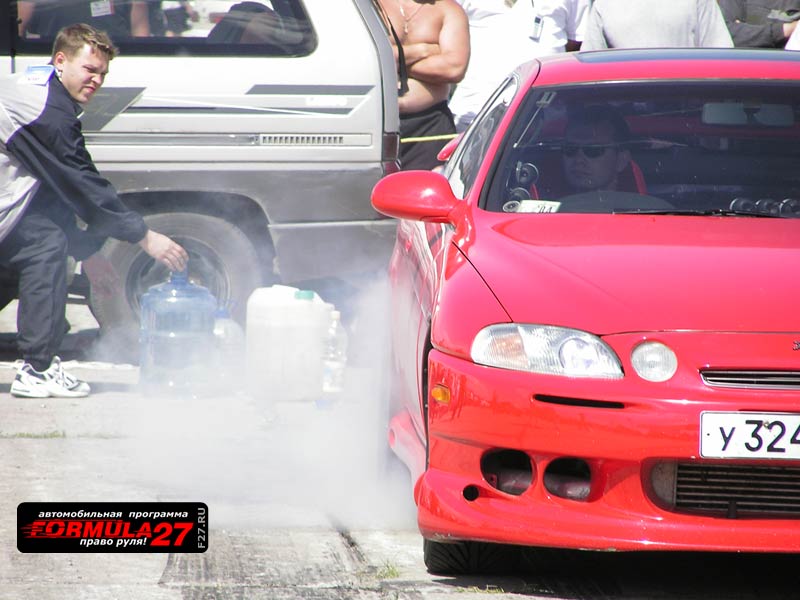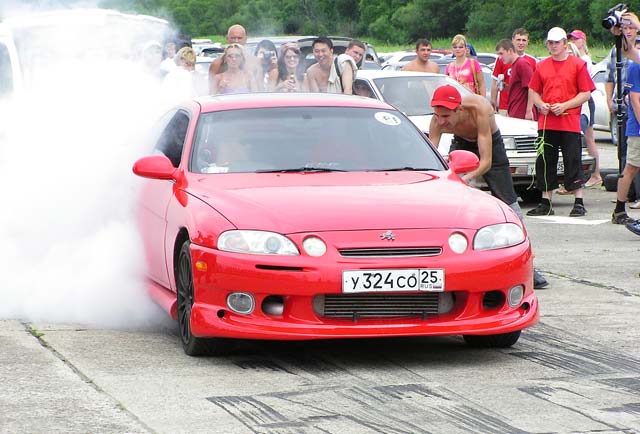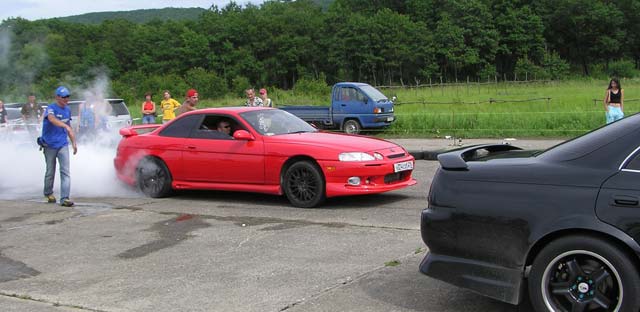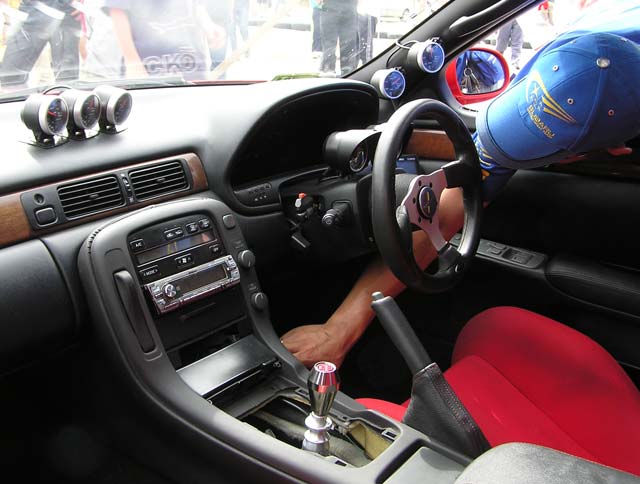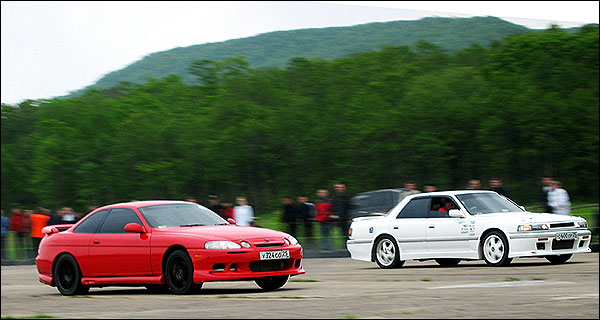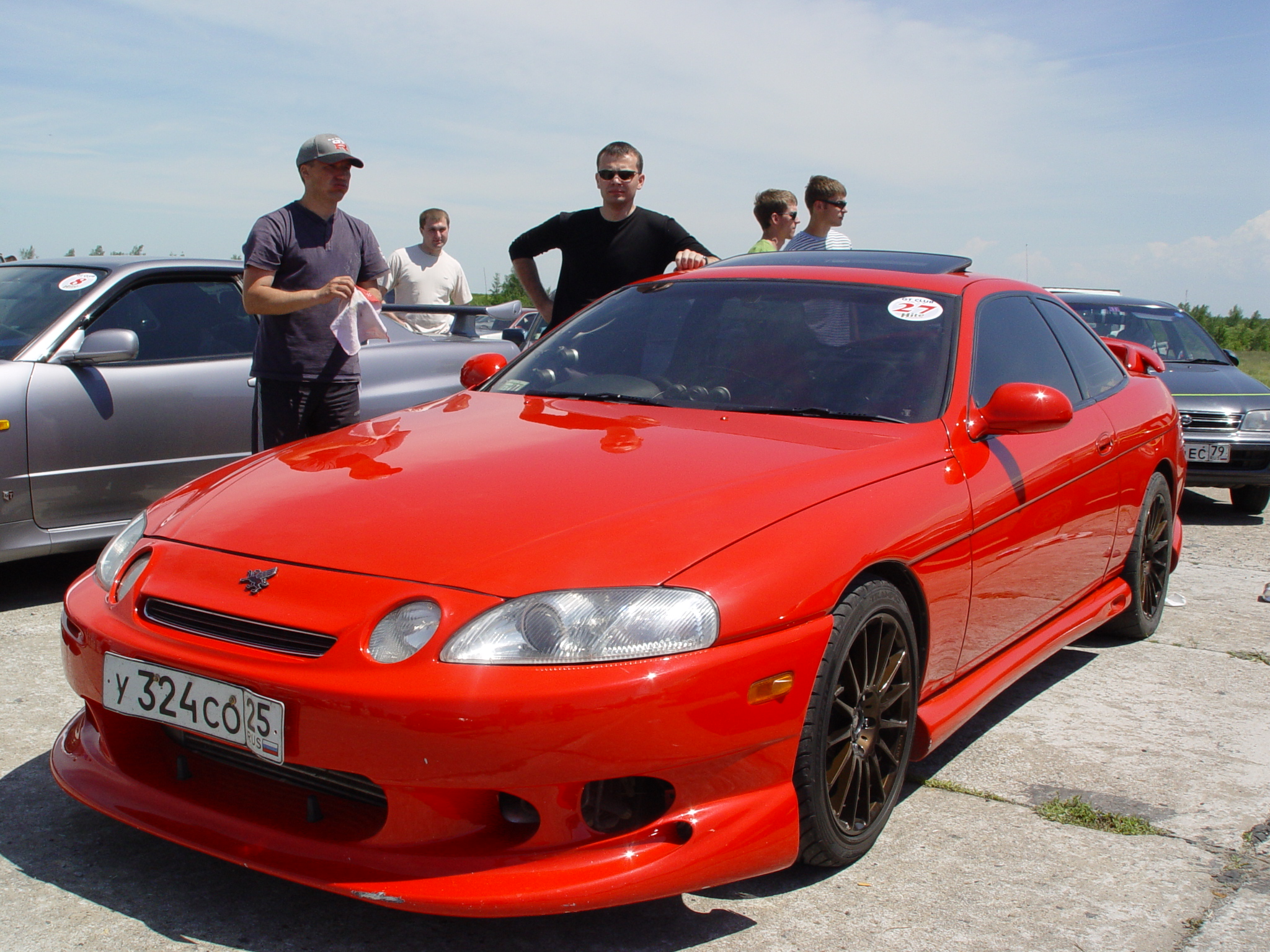 And where exactly is Vladivostok?