| | | |
| --- | --- | --- |
| | The Celsior arrives from Japan | |
July 2005
by Peter Scott
After shopping for a celsior and picking one out from a couple of small photos, John Verban rang to let me know the car had arrived. Woohoo! Very exciting - couldn't wait to see it the next day.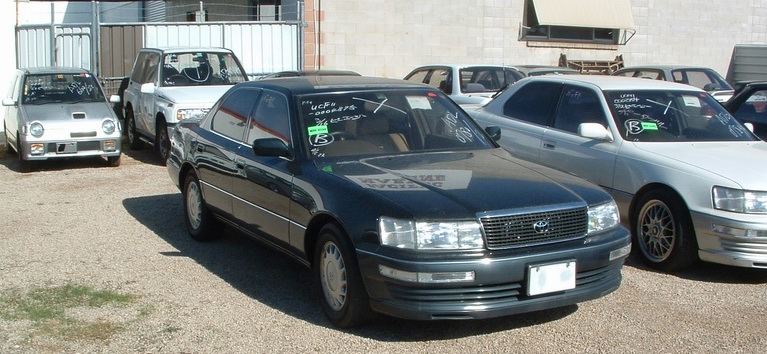 This is the first time I saw the car. So far so good!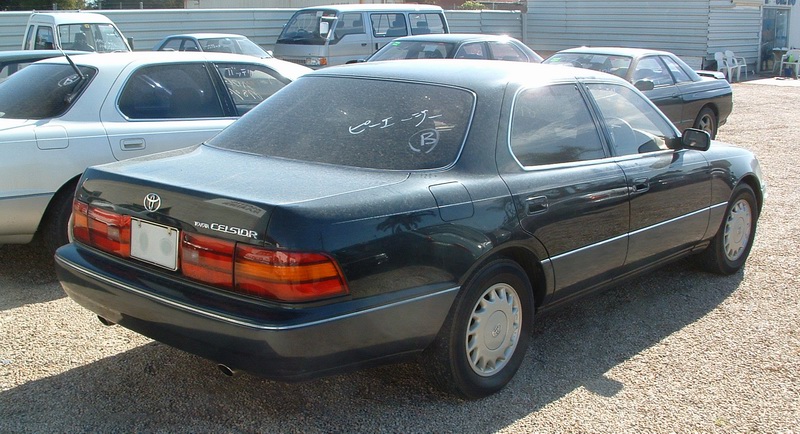 A bit hard to inspect the paint with all the built up grime - but no big fade patches.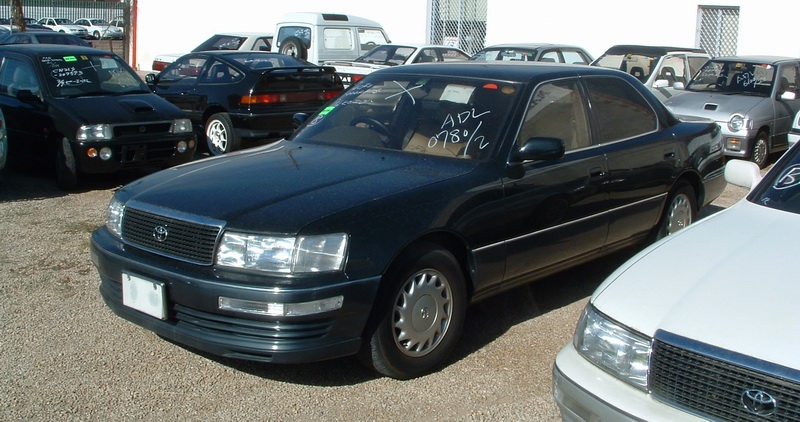 This side of the car is always a mystery as it is not photographed - but in real life it looked great. The back windows were heavily tinted but I could tell it was leather and didn't have rear massage seats. The seats weren't a big concern for me as I would be in the front most of the time, but sure it would have been nice.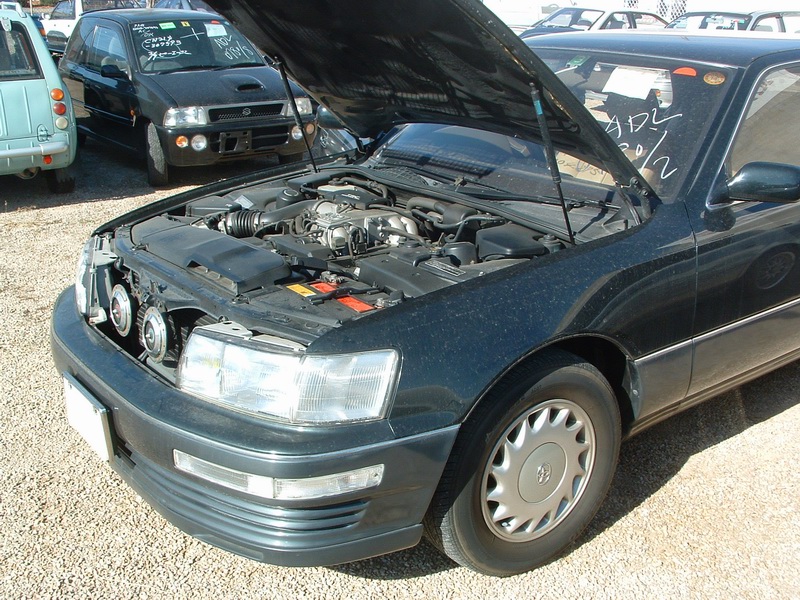 Engine looked original and in good nick - very clean except for some light dust. The engine was super smooth and super quiet. Passed the 50cent balance trick no problems. Same great 1UZ-FE and 4 speed trans as in the V8 Soarer.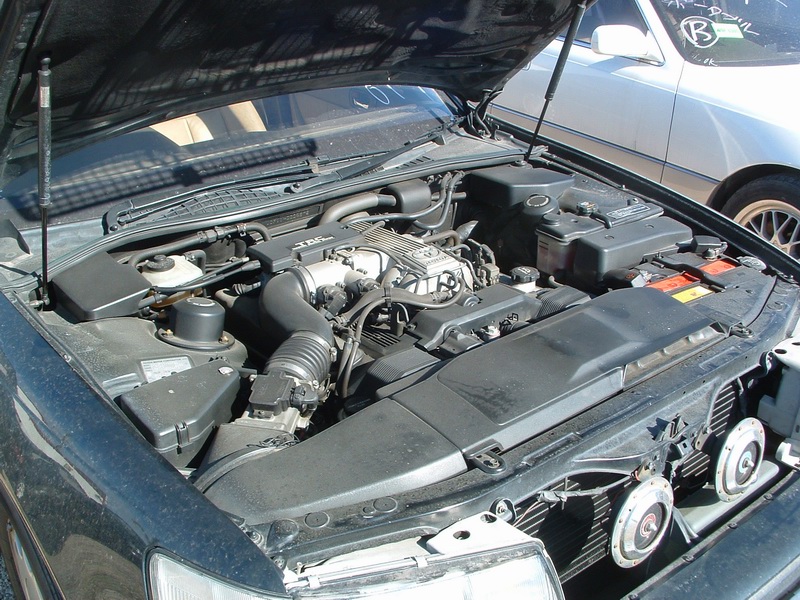 Engine, panels and paint all looked very very good despite the layer of grime. The inside is the key for me.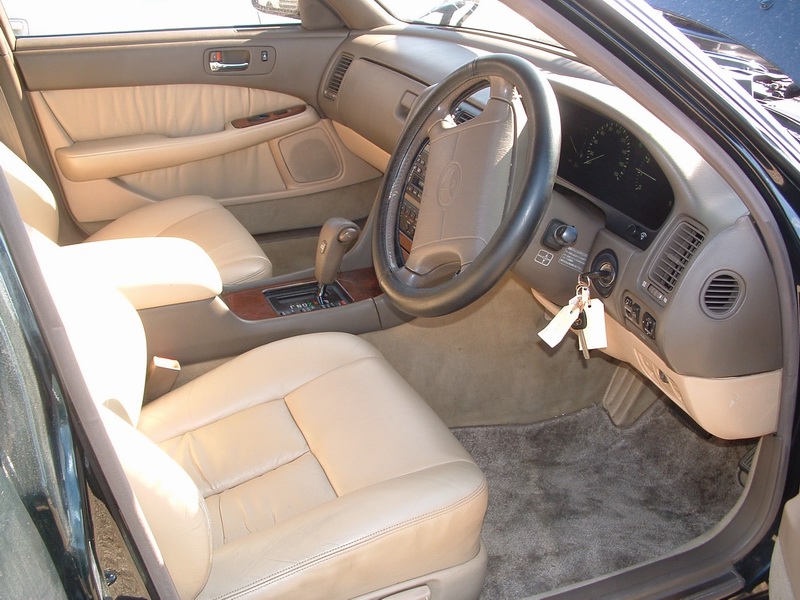 YOU BEAUTY !!!! When I saw the interior of this one I knew I had hit the jackpot - best I've seen. Even John said he was surprised how good the interior was. If I hadn't put a deposit on it he would have sold it for much more. yeehaaaaa!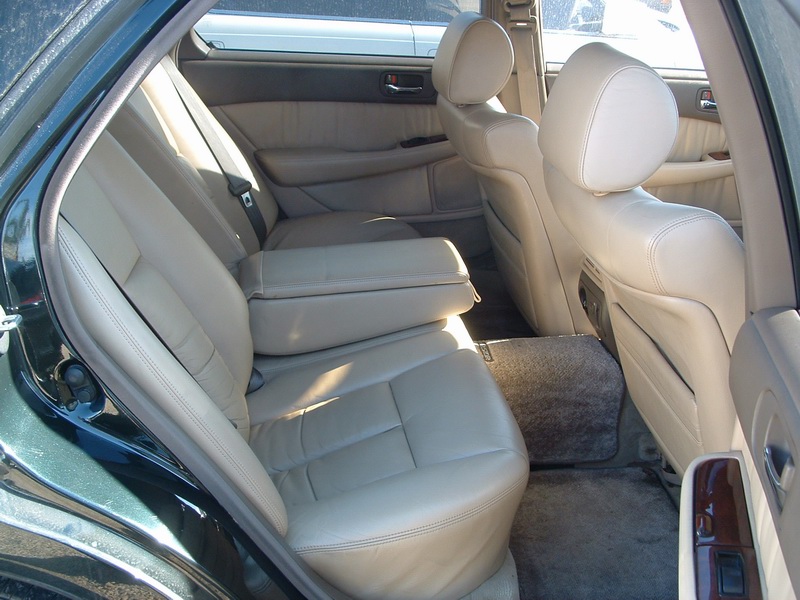 Rear seats are always perfect.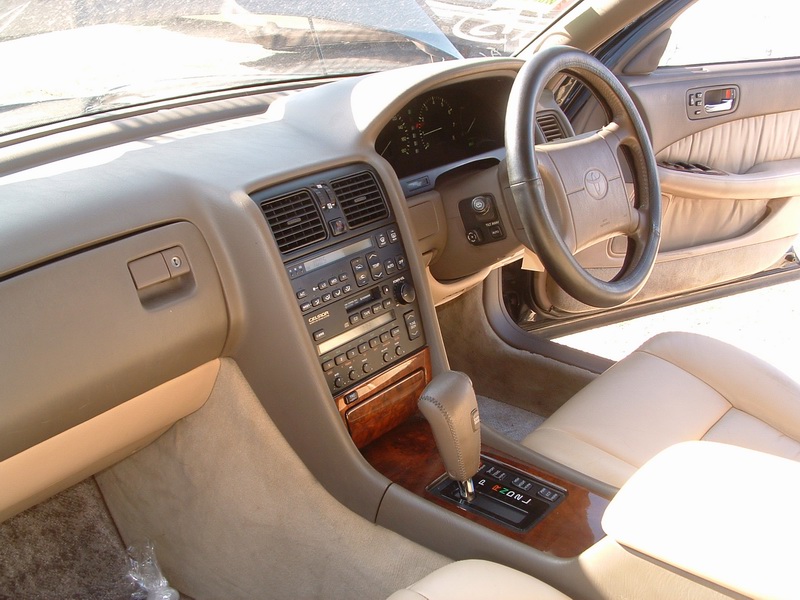 I can't get over how good the interior of this Celsior is. This is in the yard before cleaning too. No smell too, nothing worse than that cigarette smoke smell. Ash tray was nice and new looking.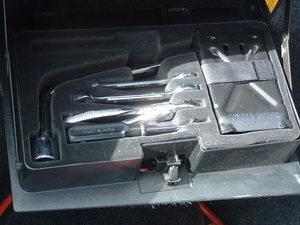 All the tools were there except for the torch.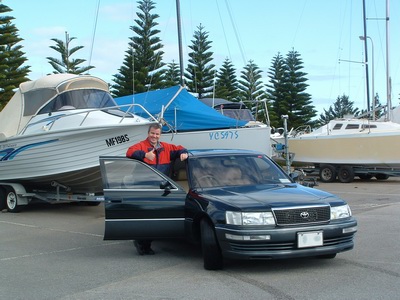 Quick wash and down to the club to show the boys :)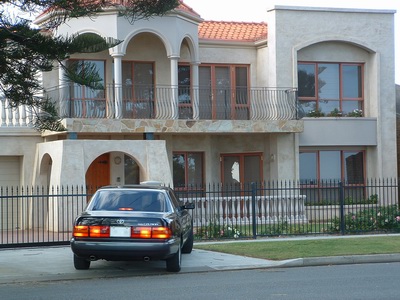 Ahhh after a hard day it's good to be home at last :)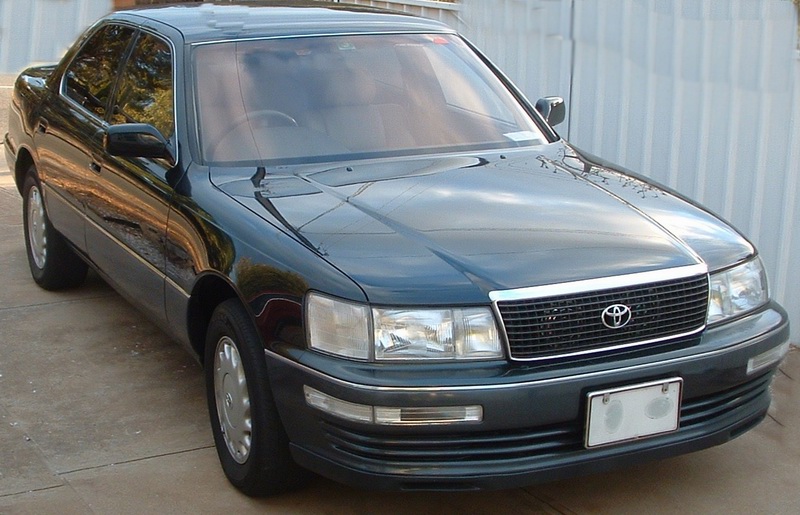 Tyres were bald, hard and cracked with age. This is the probably the second set of tyres ever fitted to the car!
92 000km (57 000 miles) over 15 years is quite low. Brake discs were in good order, the ball joints aren't stuffed and everything is in good working order. The Air cond was degassed in Japan - the filter/dryer has been removed and is in the glovebox to prove to Australian customs that the job is done. Car is very smooth riding on it airbag struts and exceptionally quite. No wonder it was car of the year and car of the decade.
All I have to do now is get it complied and registered.
http://www.familycar.com/RoadTests/Lexus1stGen/Lexus1stGen.htm
http://www.familycar.com/RoadTests/Lexus1stGen/LexusPhotos.htm
Owners reviews: http://www.carreview.com/cat/automobiles/luxury-cars/Lexus/PRD_159_1529crx.aspx
Lexus LS400 wins Car of the Nineties:
http://www.lexus.com.au/about/newsdetail.asp?view=news&page=2002&id=95
A bit of History: http://www.fordscorpio.co.uk/ls400.htm