| | | |
| --- | --- | --- |
| | Celsior, looking I am. | |
July 2005
by Peter Scott
I always wanted a Lexus LS400. They were a bit expensive in Australia back in the late 90's and it never happened for me. There was a small window of opportunity to get a Japan delivered LS400, called a Celsior, in Australia under the 15 year old import rule. Toyota Australia had lobbied the Government hard and long to change the 15 year old import rule to a "1988 and older" rule. Toyota won and the window has now slammed shut. But a bunch of Celsiors will make it to Australia. So for a short period of time Celsiors with more features and lower mileage than local LS400s were available in Australia for less cost. Time to act.
yahoomotorsport.com was featured on autospeed.com (Celsior Magnificence for example) as having a bunch of 15 year old imports. Since it was just down the road from me I popped in for a look. John from Yahoo has stockpiled a bunch of Celsiors in Japan that can still be imported - he brings them over from Japan each month.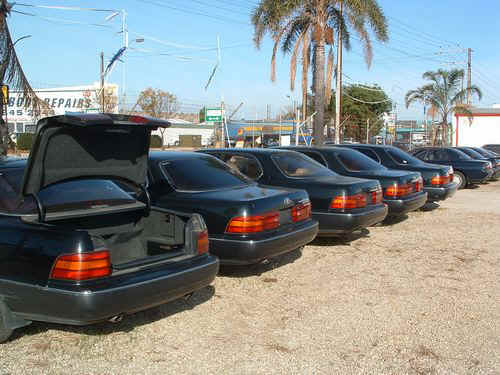 John Verban is a straight talking bloke. He ain't no smooth talking car salesman. Some places are setup for newbies asking a ton of questions and dithering. Other places are set up for experienced wholesalers who will order a car over the phone based on the bare minimum of data. John's Yahoomotorsport is one of the latter type of places - it's really set up for car dealers and wholesalers. Sure anyone can buy from him - but don't expect salesmen working on commission - this ain't no fancy pants caryard. But the cars are roughly half the price of other yards.
Celsiors on carpoint.com.au are regularly listed for $17 000
Lexus LS400 on carpoint.com.au are the same sort of money. The 1989 and 1990 models are Celsiors with Lexus badges.
Soarers on carpoint.com.au are now cheaper than Celsiors.
Dealer Celsiors on carsales.com.au - more to look at.
Private seller LS400s on carsales.com.au - Celsiors are also worth a look.
15 year old cars that have been sitting in a holding yard and then sitting on a boat don't present well. John doesn't wash them or vacuum them, he just sells them cheap. Most of the cars I looked could really do with a thorough detail. First impressions of the cars is that they are grotty with just a few pearls here and there.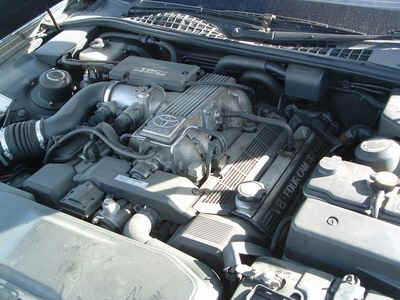 All the engines look dusty like this one. 1UZ-FEs tend to be bullet proof. A couple he reported as being a bit smokey - perhaps they had been overheated? All had Traction Control and had air suspension.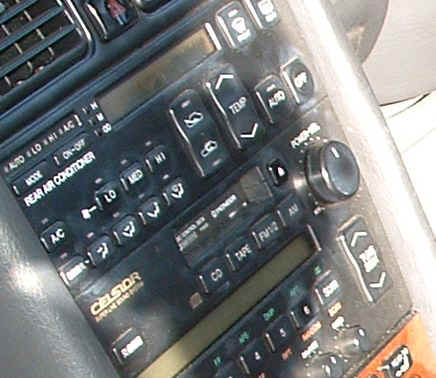 Some controls had been sun damaged - LCD black bleed is a common problem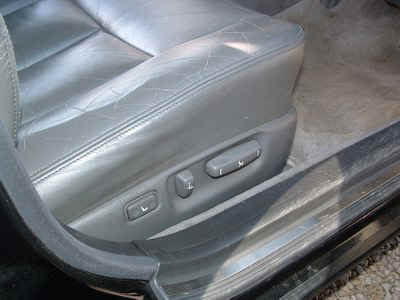 Many of the seats had cracking starting, some of the bolsters were worn through. A lot of them could do with a real good scrub.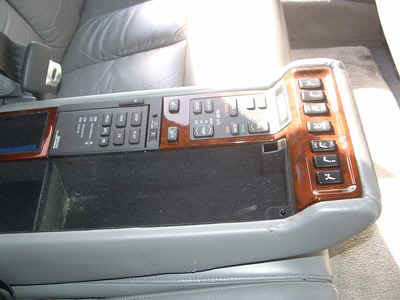 All were UCF11s - not the garden variety UCF10s available in Australia. Rear seat controls, massage, radio etc were available on many.
But I didn't want any of them. I wanted to wait for an exceptional example.
I preferred an original example. Cars like the one below didn't appeal to me at all!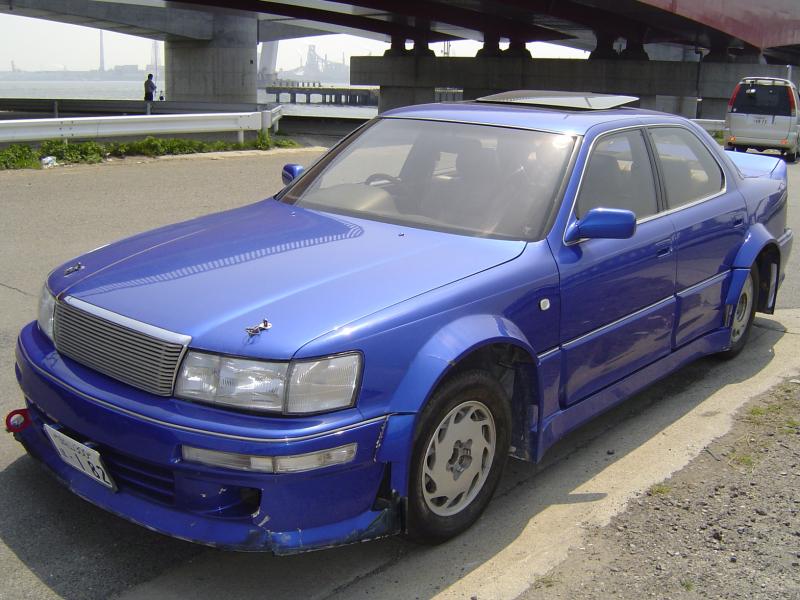 So back to yahoomotorsport.com to check what was coming on next months ship.
One caught my eye: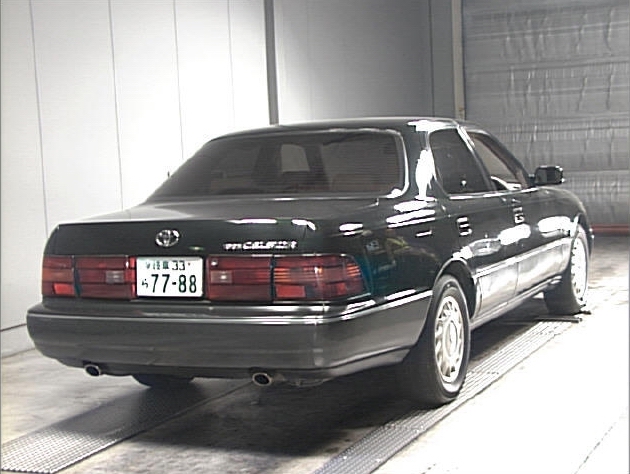 Stock mufflers - tick!
Stock wheels - tick!
right colour - tick!
Nice and shiny - tick!
But did it have leather? - don't know. What sort of condition was it in? - unknown. Auction report? - you're joking. No info - just two photos front and rear that's it. 92 000 km (57 000 miles). No use asking John - he didn't know either. Sometimes they are good and he makes a bit of money. Sometimes they are damaged and he loses money. Price was $7000 Aud pick up in Adelaide. Half deposit and he would hold it for me.
3 days I hummed and huhhed before transferring the %50 deposit. Now all I had to do was wait for a month for the ship from Japan to arrive.
Meanwhile here is some more Celsior (LS400) reading on Autospeed:
LS400 articles on Autospeed.com