February 2005
by Peter Scott
In 2002 I replaced my lower control arm bushes (for the front wheels) with the then new Andrew Vlamos Bushes. Since then I've travelled approximately 60 000 km or 37 000 miles.
My car has been used mainly on Sundays: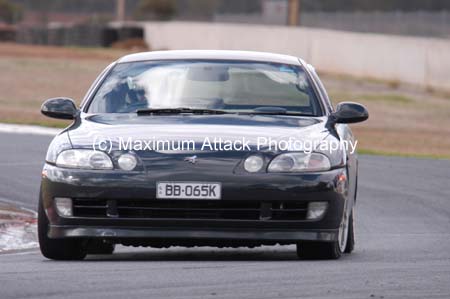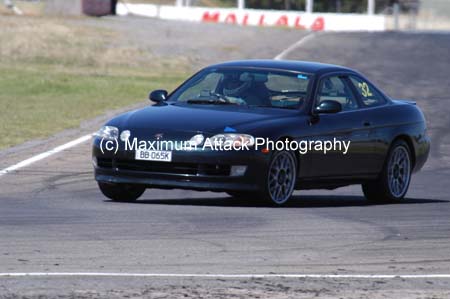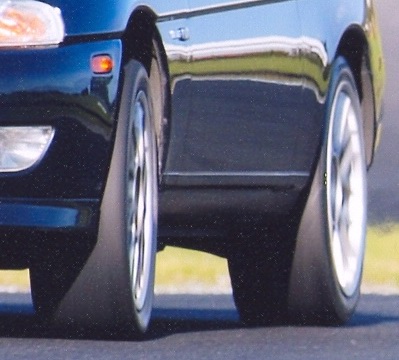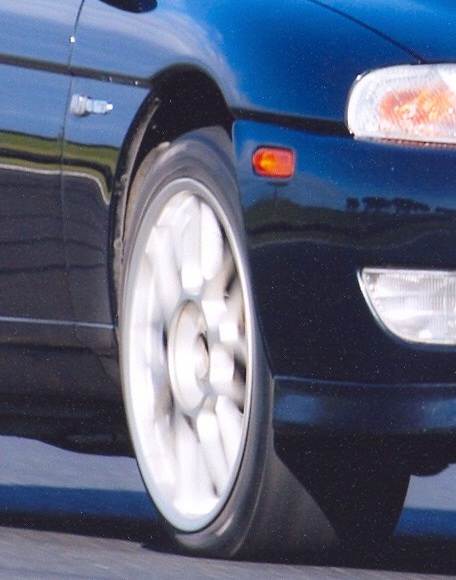 And occassionly I'd pop down to get milk and the paper: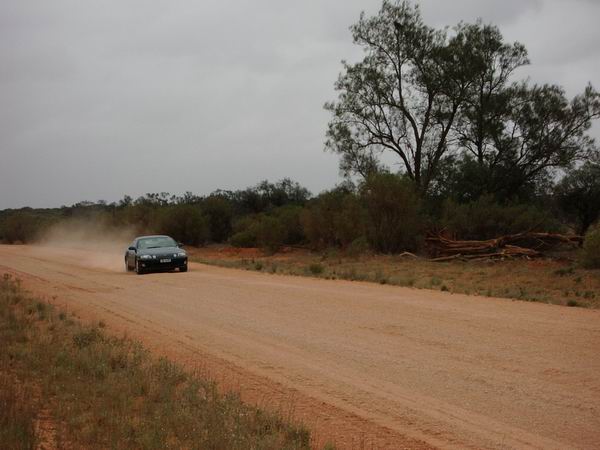 After all this time I popped out the lower control to have a squiz at the bushes and see how they'd fared after all the abuse I threw at them.
Just to recap from 2002, here are my old bushes: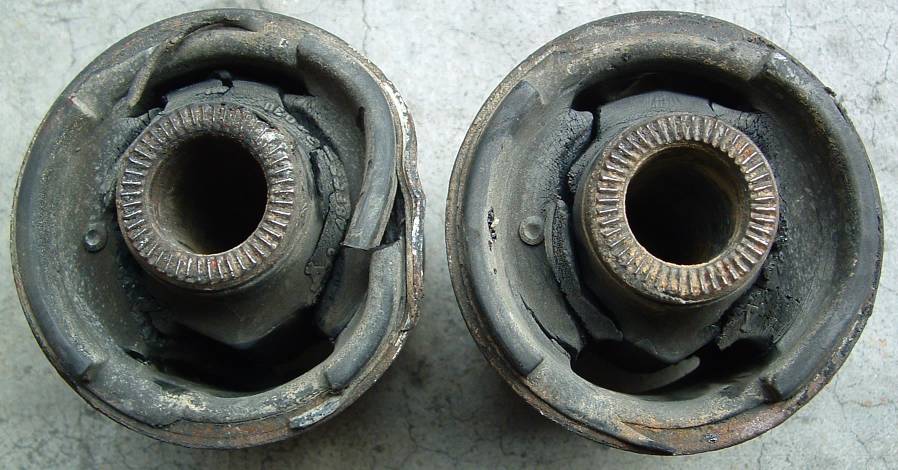 Then I fitted the Vlamos new bushes: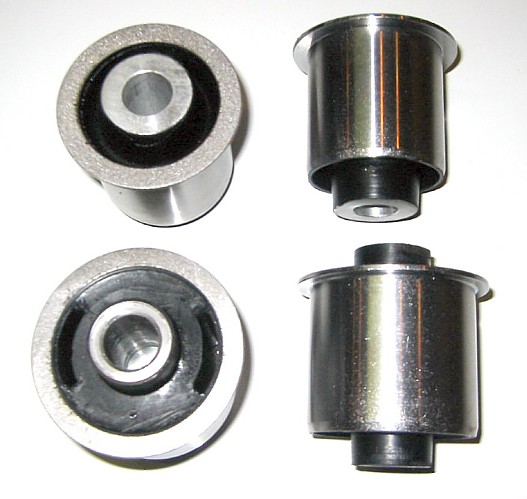 These are the early model ones without the knurls on the middle cylinder. I've never had any problems with wheel alignment etc.
and after 60 000 km and 2.5 years this is what they look like now: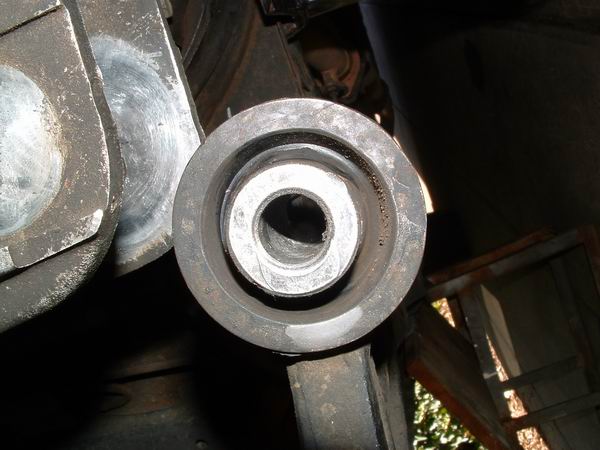 The front ones still look ok.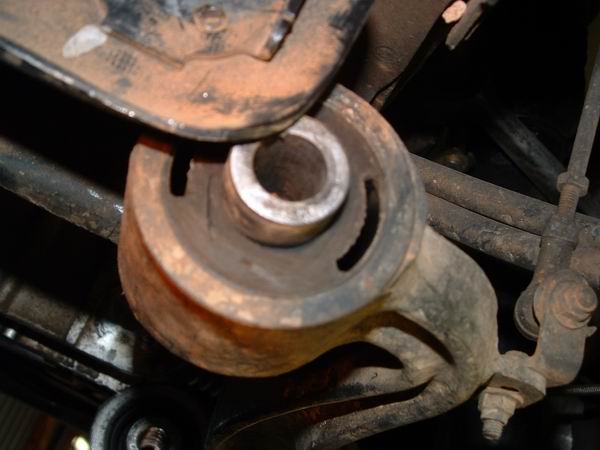 The rear ones still covered in Lake Mungo National Park dust - no worries here either. That black line on the left of the bush was a scrape mark only.
So after the inspection I bolted them back in and will continue on my merry way. Nothing to see here. Still holding up just beaut. I'll check again in another couple of years.