It's just the one CD -but as you can imagine it took a lot of time, effort and money over the past 5 years to bring you the content. It would be a shame to let it all go to waste after all this time. I hope you have enjoyed Planet Soarer over the past 5 years and that you'll appreciate having a backup copy of the website on CD.

Here is screenshot of the file listing.
384 folders.
8618 files
700 MB

Every page on the planetsoarer.com website (and a couple that aren't) are on the CD.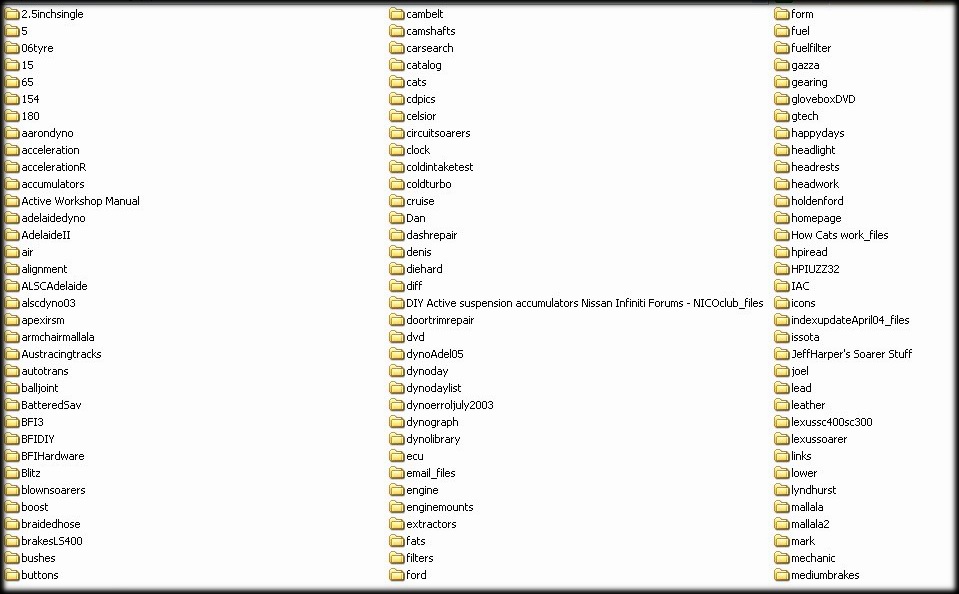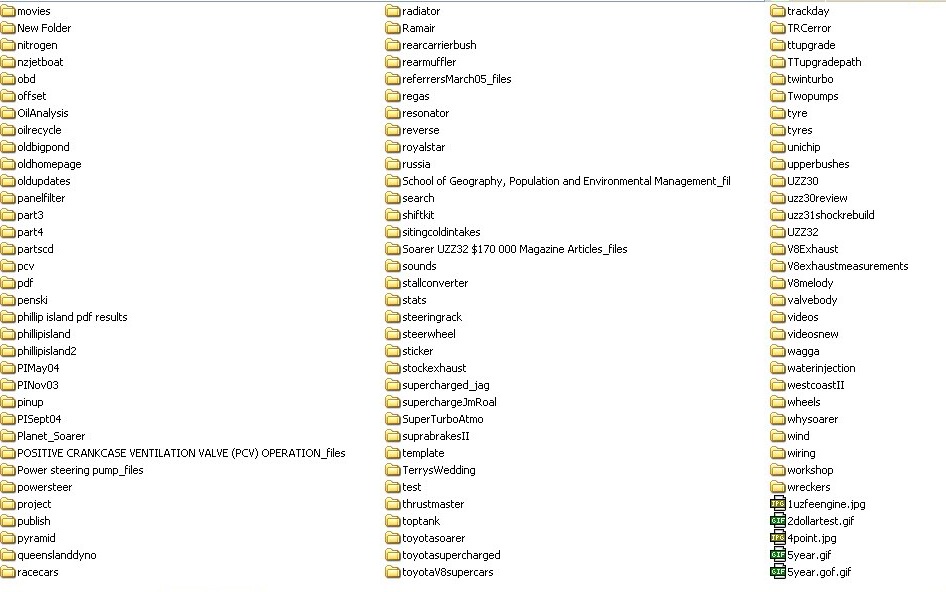 Opening the file index.htm on the CD will load planetsoarer.com. Also on the CD is all the old versions of planetsoarer - a complete backup of all the planetsoarer stuff. All the pictures, all the sounds, all the MP3 files, all the movies, all the webpages - the whole lot. It is a complete copy of the entire planetsoarer website as of today (August 29, 2006). Also included are a couple of planetsoarer.com stickers.
The bonus 5 movies in the Movies directory were previously only seen at BBQs at my place. Well they are really moving photos set to music with some video clips inserted. They include:


| | |
| --- | --- |
| | An old planetsoarer collage of photos from various meets etc. |
| | Photos from Frank's Soarer meets and his Mallala incident. |
| | A brief look at the development of the planetsoarer gold kangaroo logo and the Soarer Diehard logo. |
| | Racing at Phillip Island with Juzza |
| | Some of my fond memories for the late Stan Johnson - a Phillip Island Sprint mate. |
I'll post the CD and a couple of stickers to you for $20 Australian.
Free postage and handling worldwide.
International orders I can only accept Paypal (email address at the bottom) or concealed cash.
Australian orders I accept money orders, cheque, cash or bank transfer.
Please email me your address and preferred payment method and I'll post it off the next day. No fancy labels or packaging - but the content is great! :)
best regards
Peter Scott