August 2003
by Peter Scott

Here is a brief armchair guide to driving a Soarer at Mallala Motor Sport Park, South Australia.
The track: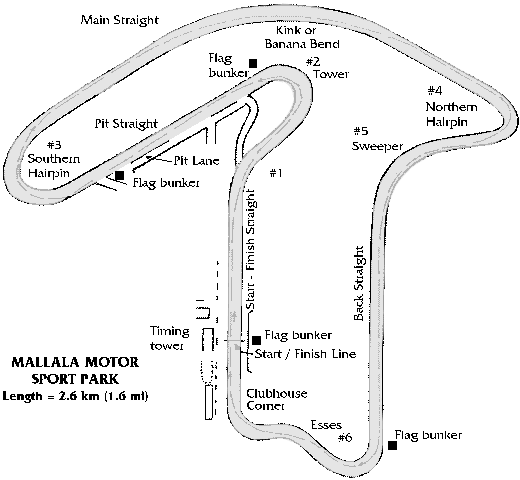 Mallala is flat as a tack. Cars rarely spin off this track. If they do it is after corner #1 - plenty of runoff. 2nd most popular place is Clubhouse corner where sometimes cars spin to inside of track - never to the outside. Plenty of grass there too.
The video clips:
These clips are WMV - windows media or some such thing. They were AVI's, then I tried a WMV converter that made them like four times smaller!!!
Corner #1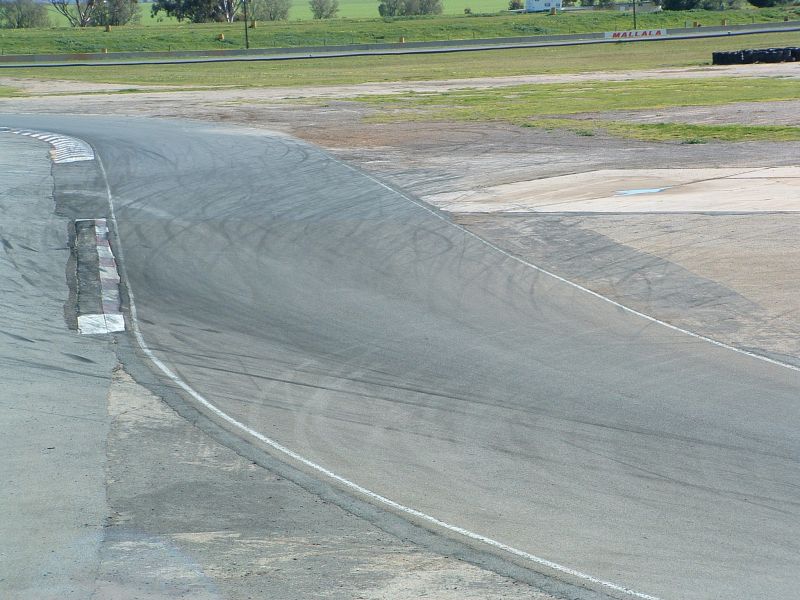 This is Corner #1 at Mallala - check out those black skid marks! You can see where many cars have spun off to the inside. I've done a 360 full spin on a damp track here - I kept going and didn't leave the track. I've been up that kerb on the left a couple of times and I've also had a big 90 degree slide over some coolant . Lot's of respect for this corner!
More pics:
These pics are from a Mallala General Practice Day, Saturday 16th August 2003. To attend you'll need $70 cash and a helmet. No special car rules. http://www.mallala.com/ There is a general practice day nearly every weekend! Check the website (under Info) for all the dates etc.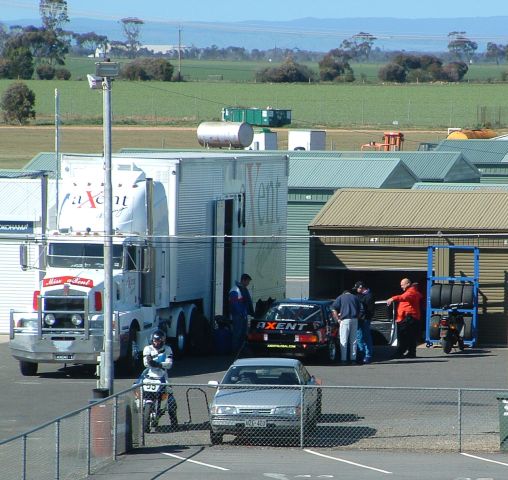 The Axent team had some trouble with their Commodore (Commodore Cup Racing).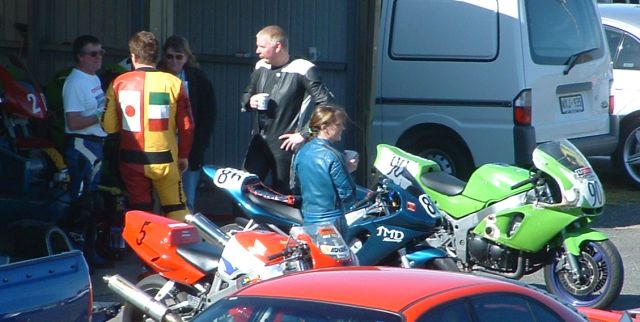 Bikers outnumber cars at Mallala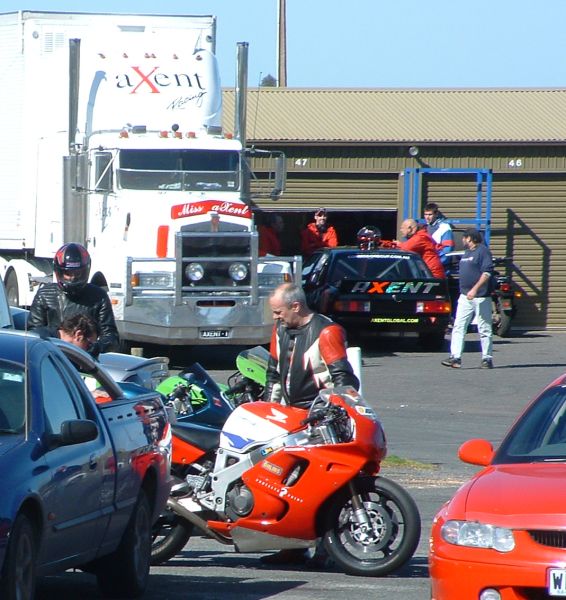 Cars and bikes coexist no sweat.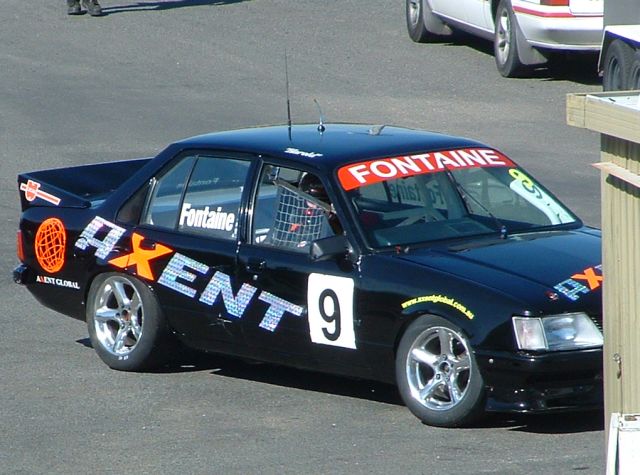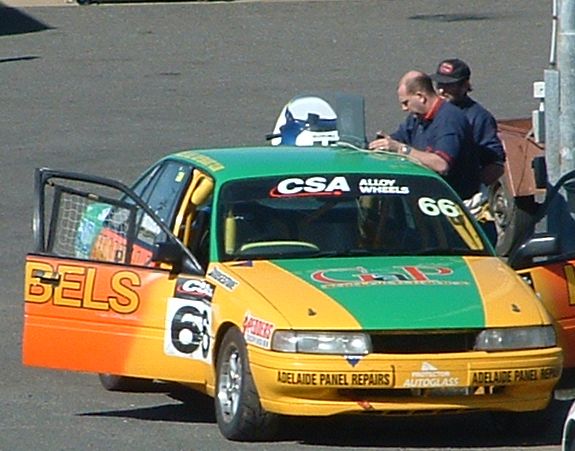 http://www.salooncarracing.com.au/Article/article.htm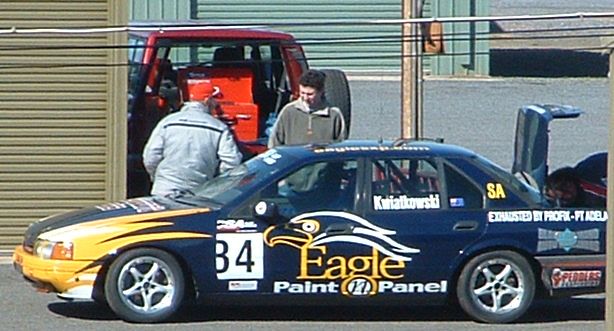 Looks like an EA Ford Falcon with 4litre straight six, 5 speed manual Saloon Race Car - about 150 kW at wheels. It's the new formula to replace HQ racing. Very close - buy a 2nd hand race car for $15 000 - very tempting!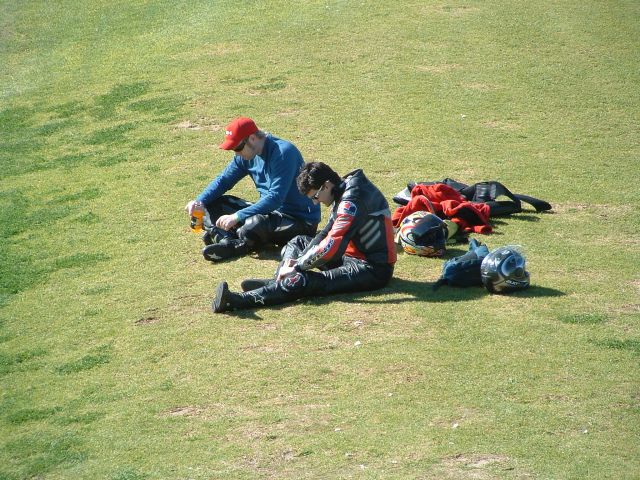 Lots of grassy banks to lie in the Sun and watch the racing at Mallala.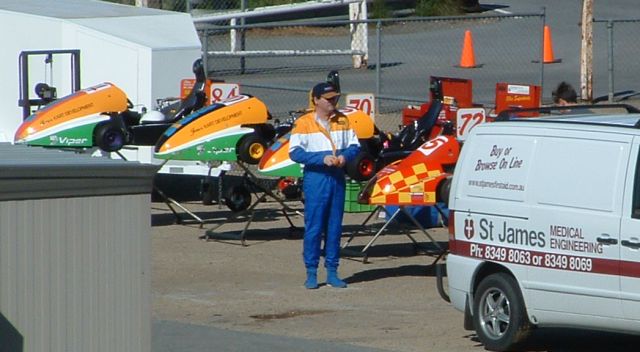 Karts are real popular at Mallala too.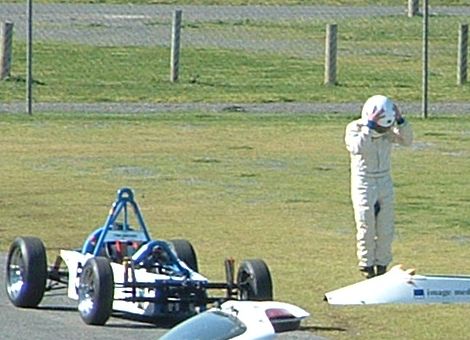 The one open wheel car at Mallala - he gets the whole session to himself!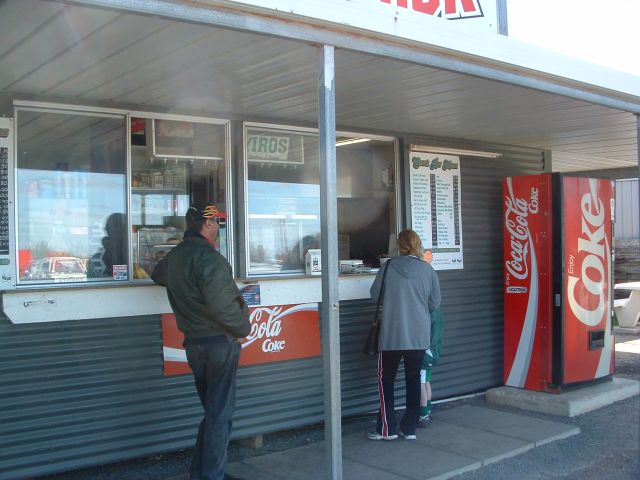 I love this Kiosk! See that big fat chocolate doughnut in the display case behind the guy's neck? - It is to die for. Easily the best chocolate doughnut I have ever tasted ever! Yummo! Then wash it down with a ice coffee (top middle shelf above guys head). Then the steak sandwich should be ready. The Lady who serves and cooks is real friendly. Is this the best place on Earth to eat? Gotta be close. Might just be because after some red face racing I'm starving, but those chocolate donuts, that freshly cooked steak sandwich, Man I'm hungry now just thinking about it! It's worthwhile heading down to Mallala for this reason alone.