May 2003
by Peter Scott
Saturday May 17th 2003 held at Morpowa Auto Centre, 14 Famechon Crs, Modbury North South Australia, ph 8264 2077. An excellent facility with good staff. Good place to get your Soarer serviced from V8 cambelt change to turbo stuff and tuning.
Two Soarers in 300 club!
Martin Donnon (left) and Karl Hardy (right) - click for large image
Turbo 6 Soarers - manual

rwkW
name
comments
345
Martin Donnon
single turbo manual (462 rwhp)
314
Karl Hardy
Twin turbo manual

Turbo 6 Soarers - automatic

166.0
Wayne Looker
Pod, cat back exhaust
161.8
Ben Runkle
Boost controller (12psi), rear mufflers
157
Neville Waldron
3 inch cat back, pod
151.5
Frank Savage

V8 Soarers - automatic

141.6
Peter Scott
UZZ32, BFI, full exhaust, exhaust cams
134.9
Peter Jobber
stock - surprise performance for stock!
131.6
Peter Nitschke
UZZ30, intake, twin exhaust
128.2
Ben Dowdell
UZZ31, intake
124.1
Geoff Paltridge
stock
123.4
Mark Ribbans
stock
104
Darren Hawker
Misfire - dyno stopped (cambelt one tooth out!)
All dyno figures on calibrated Dyno Dynamics dyno in "Shootout" mode
Martin and Karl were the King Soarers on the day by miles and miles. Martin reckons Karl's car will be back with 500 rwkw (670hp) with a decent tune and ECU (Karl's car is piggy back city). Both cars tested in 4th gear.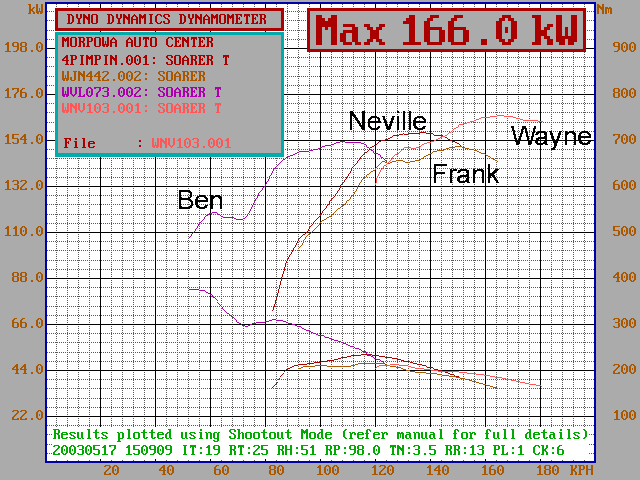 These are the TTs. Automatics struggled in shootout mode. Traditionally we switch ECT to Power and left it in 2nd gear. In Shootout mode the dyno was over very quick doing it this way - if possible a better longer higher power run was achieved in 3rd gear - but sometimes the car would kick down to 2nd and the dyno then had to be repeated. It was hard work getting the automatic Soarers to get the same speed on the rollers. I not sure why this all happened - but I saw it and it wasn't as easy to do as previous dynos in regular mode. Something to look out for I guess.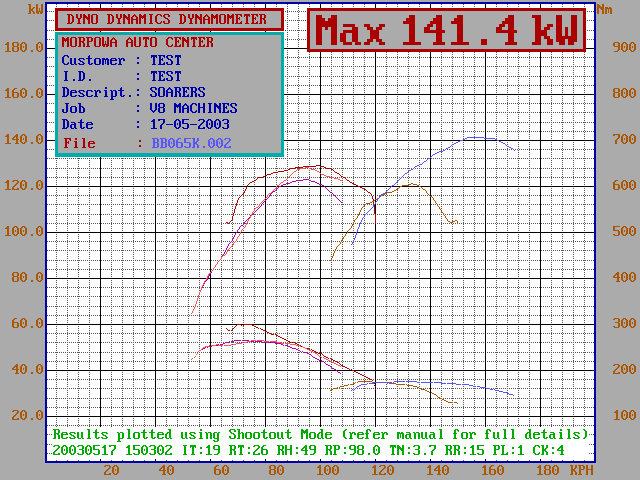 This is the V8s - I know it says 141.4, not 141.6 for me - but that's the graph we saved to disk. See how the graphs are left and right of each other? - All done in different gears - mine was done in third. Revs are not measured in shootout mode.
I tried 25% toluene and Peter Nitschke tried a bottle of Nulon octane booster. Both of us had a bigger change in dyno graphs in normal runs. No appreciable difference. So I would have to say not worth it. Therefore on a cool day (18 Celsius outside) with 98 Octane fuel, the V8 doesn't ping and the ECU isn't pulling any timing out. So don't bother with Octane boosters.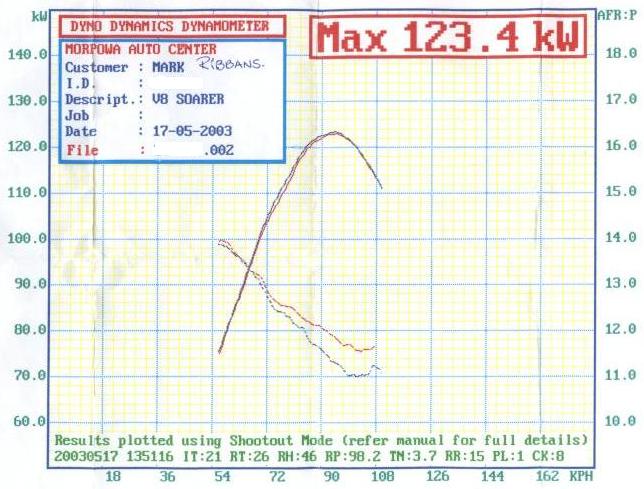 This is Mark Ribbans typical stock V8 graph. - Nice and smooth.
Gallery: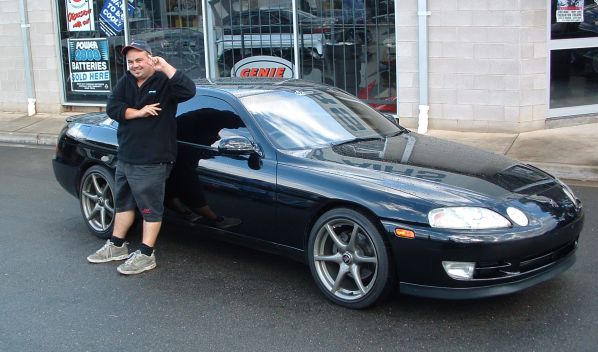 Martin's manual Soarer turbo is now sold. The buildup of the car has been covered in High Performance Imports.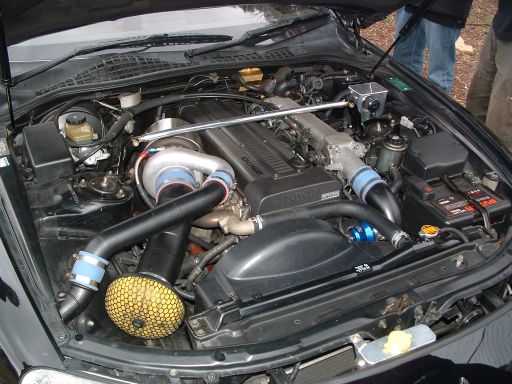 Martins 345 rwkw motor.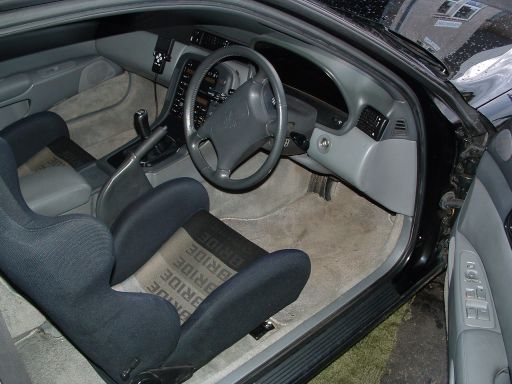 Bride seats and Power FC hand controller in Martin's car.

Me and Karl arrive at Morpowa and park out the front - Karl gets the bigger crowd! My engine had just been professionally detailed and looked fantastic.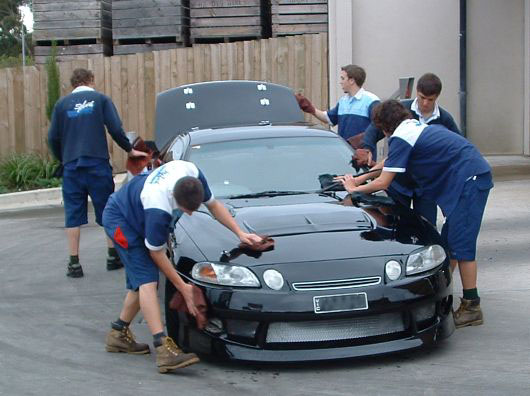 When in Adelaide Karl prefers the services of Splash Car Wash - must have worked too as Karl got invited to two magazine shoots with his car.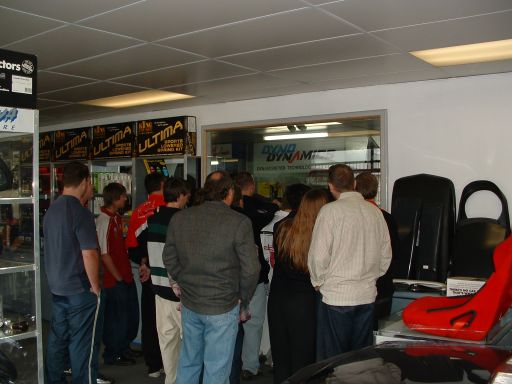 Crowd gathers to watch Karl's car on dyno - Morpowa is a great facility with viewing windows like this.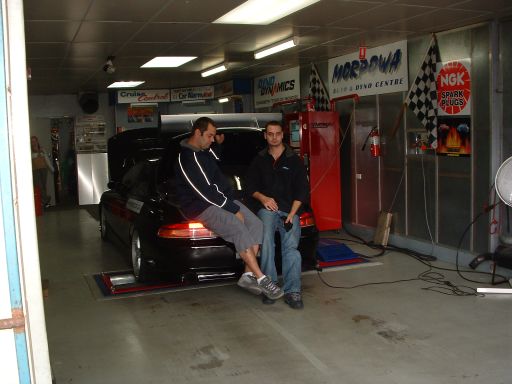 None of the cars got strapped down and everything went just fine. Bit of extra weight to keep traction was needed now and again.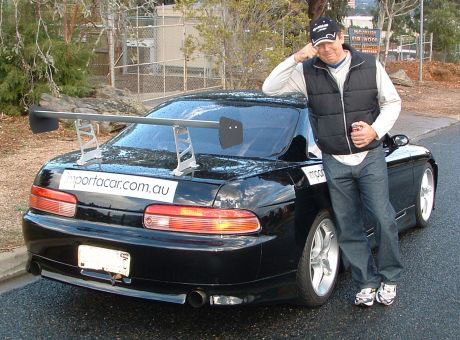 Karl was sad after driving 800 odd km from Victoria to come 2nd.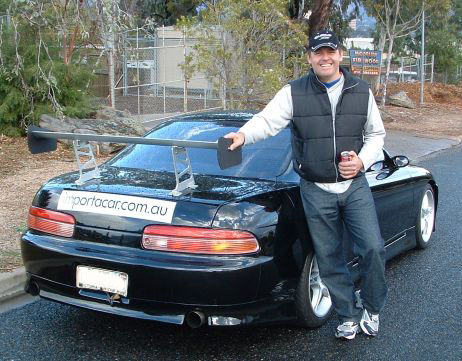 But cracking the 300 club, getting his car in a photo shoot in High Performance Imports and a studio shoot with SPEED magazine, and Martin saying he'll get 500 kW with a good tune made everything better.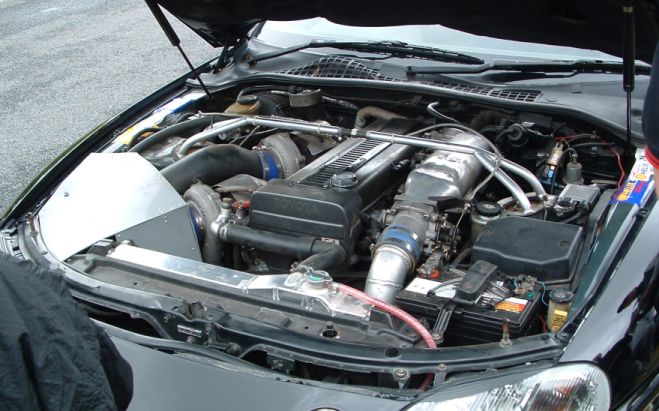 Karl's twin turbo 3.0 litre engine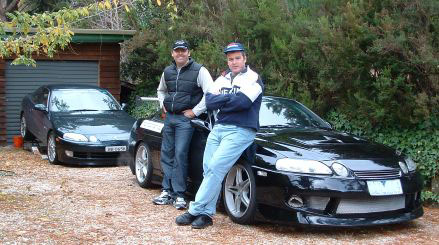 That's me and Karl. When in Adelaide Karl prefers to stay at planetsoarer headquarters. He gave me plenty of warning too. 3:30pm he rings me from St Kilda Melbourne and midnight he turns up! We also got to meet a mystery neighbour who also turned up in dressing gown and slippers while Karl's car was still idling at 1700 rpm on the turbo timer in my driveway.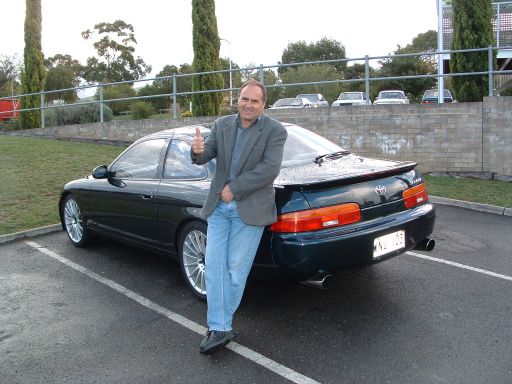 Wayne Looker's happy after his 166 run - he only got 142 in Melbourne for unknown reasons - all his power has come back!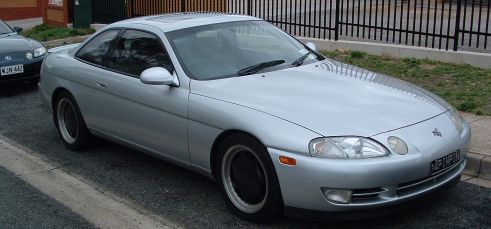 Neville's car.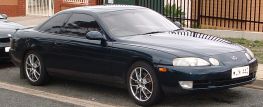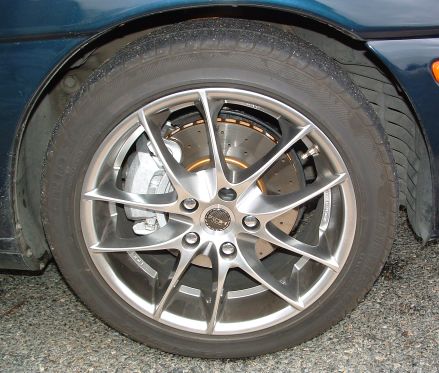 Frank got some spiffy drilled and slotted rotors.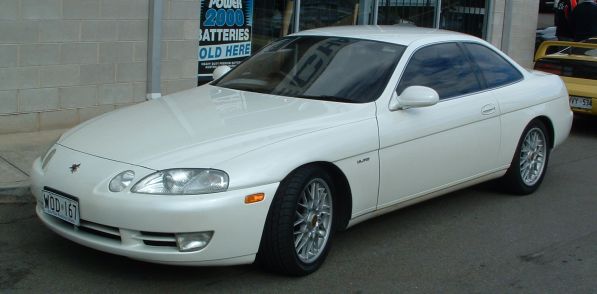 Ben's car - this is the car that was featured in the Soarer versus Monaro article in High Performance Imports.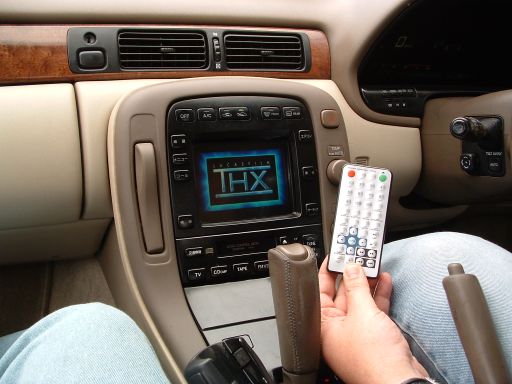 Ben had a DVD installed in the boot - sound was great - we watched StarWars in the rain.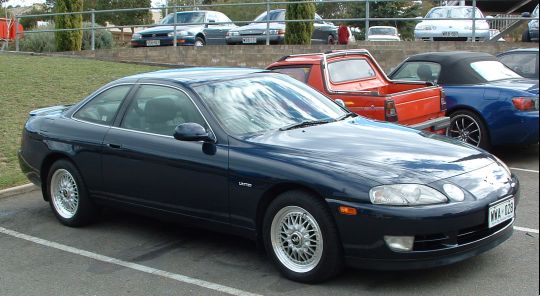 Richard Ashcroft is a discerning owner - only an immaculate UZZ32 stock standard was good enough for him.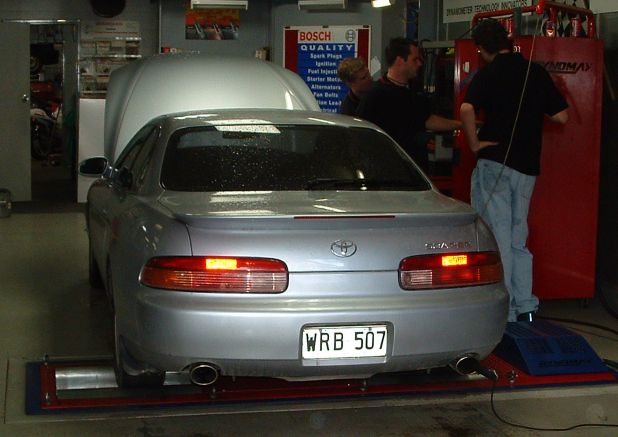 Geoff's car on the dyno - he drove from Mt Gambier.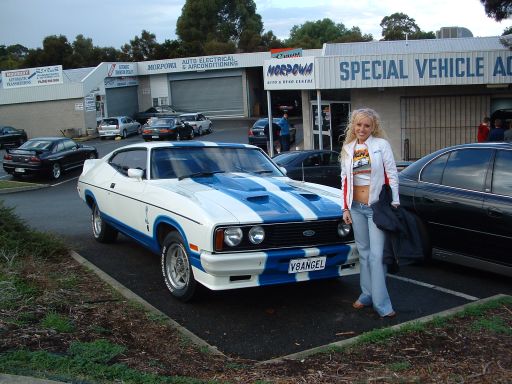 This stock XC Cobra with 4.9 litre carby V8 pulled a 125 rwkw - very healthy. I few of us used to be FORD men including myself - this car brought back memories for me. I didn't have a Cobra amongst my collection - the only coupe I had was a XB GS Fairmont. And yes it is her car and yes she does drive it hard and no she doesn't like small cars and no I don't have her contact details and yes she does have an Australian accent and yes everyone thinks she is a bit of a babe and yes whoever invented hipster jeans deserves our respect and a big medal.