Sunday 27th October 2002
You can talk to Emanual on the friendly ALSC fourm
Click thumbnails for larger image.
136 kW at wheels:
Stock Factory Manual TT with 68000Kms



157 kW at wheels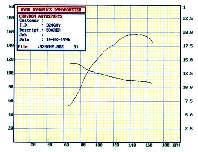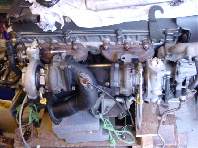 Mandrel Mild steel 3" dump off cast Y piece to 3" ss flex and hi-flow cat to 2 X 2.5 inch resonators and 2.5 inch double offset Stainless Lukeys + TRD Panel filter $1200 Tuffy Mufflers Camperdown + $ 120 Penrith Toyota

163 kW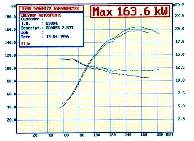 Apexi S-AFC fitted and Dyno Tuned $350 for used S-AFC and $150 for tuning at Croydon Racing Developments

186 kW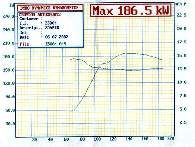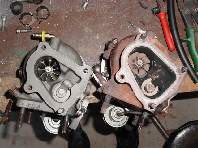 Hybrid Garrett GT28 BB core/Steel HKS Exhaust and Compressor wheels/modified & machined Toyota CT12A housings + Premier Twin dump pipe + twin 2.5" exhaust and 2 X 2.5" hi-flow cats to existing 2.5" resonators and exhaust
$450 for twin dumps from Premier Exhaust + $600 for Cats and exhaust from Tuffy Camperdown + $??? From GCG Turbos

193 kW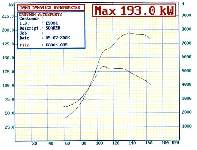 As above but tuned and with new actuators that hold boost

199 kW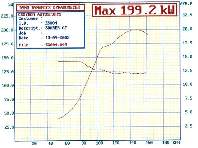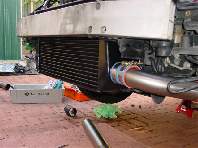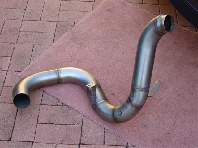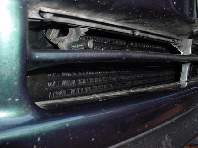 630x300x75 Front Mount Intercooler with 3" inlet/2.5" outlet + Mandrel Stainless Steel pipework and Silicon hoses
$750 Dash Performance
Boost has been limited to 0.95 bar (14psi) for all runs measured at the intake manifold and controlled by a HKS EVC Pro boost controller which has an accurate inbuilt 3 bar boost gauge.